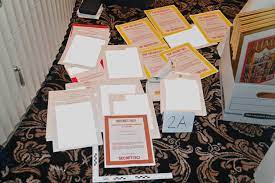 Courtesy of the Department of Justice
Classified documents found at Mar-a-Lago
Additional classified documents have been seized at Donald Trump's private resort.
September 2, 2022
When a president leaves office, any sensitive documents or emails in their possession must be turned over to the National Archives and Records Administration. The 45th president, Donald Trump, did not. The National Archives retrieved 15 boxes of documents from the former president after the deadline for return, 14 of which contained classified material. In total, the National Archives obtained 184 classified documents from those boxes, and the matter was referred to the FBI. 
The FBI investigated the contents of the boxes and determined that there was likely to be more classified material still in the possession of Trump. Trump and his legal team were again asked to turn over any remaining classified material, and due to a lack of action, the FBI obtained a search warrant for Mar-a-Lago, Trump's private resort in Florida. 
On August 8th, 2022, the FBI executed the search warrant and reclaimed 20 boxes of documents, including 11 sets of classified material. Three of these were marked as confidential, four as secret, another three as top secret, and one as Top Secret/Sensitive Compartmented Information (TS/SCI). TS/SCI documents are incredibly sensitive and are required by the government to be stored, used, or discussed in a secure location. 
The contents of the documents are unknown to the public, but it has been speculated that they may contain classified information related to the United States' nuclear program or other sensitive military matters. Department of Justice prosecutors wrote that "government records were likely concealed and removed from the Storage Room and that efforts were likely taken to obstruct the government's investigation." 
In response to the search, Trump has said that the documents seized by the FBI were declassified and placed in a secure location. However, none of the documents were held in secure locations, boxes instead being found in office spaces and basements. Critically, these documents were not declassified. 
It is currently unclear what charges, if any, the former president may face. If Trump is charged, it will likely be related to obstruction of justice and possible violations of the Espionage Act. It is known that the Justice Department is currently conducting an investigation, but the exact details are not yet available to the public. To this end, they redacted much of the information officially released. This is to protect the processes of the investigation, and more will likely be made available to the public as it becomes safe to do so.
Leave a Comment
About the Contributor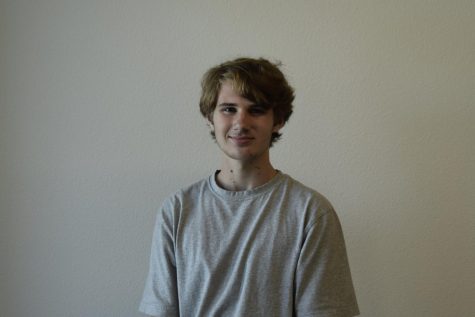 Luke Ducharme, Staff Writer
If you're reading this, hopefully I've finished the article