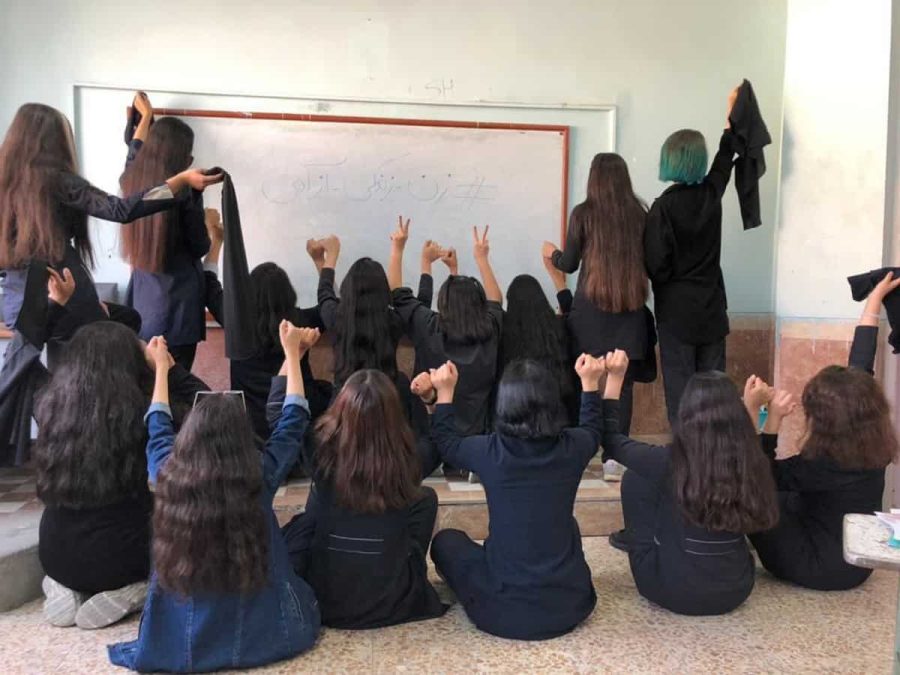 photo courtesy of unknown source
An Overview on the Iranian Protests
A look back at some of the most important events over the past seven months
March 27, 2023
It has been a little over half a year since the protests against the Islamic Republic of Iran began and caught global attention. In response to the  theocratic regime enforced by the government, the Revolutionary Guard, and the Guidance Patrol (morality police), the oppressive treatment of women in society, the Iranian people have continued to rebel against their own government. Though several protests have taken place in the past forty years, they have been repeatedly squashed, and never before reached this scale. While the human rights abuses carried out by the government against Iran's own people have resulted in mass casualties and tragedy, the primarily women-led revolt has maintained resilience and bravery, despite the dangers of these protests. 
On September 13th, twenty-two year old Mahsa Amini was arrested for alleged "improper hijab wearing," and died under suspicious circumstances in a Tehran hospital several days later of "heart failure." However, copious evidence points to Amini's brutal murder at the hands of Iran's police. Her death was the tip of the iceberg, as it is unimaginable how many other women were subjected to this fate for not complying with the forced Islamic dress code standards. The beginning of this movement can be traced to this moment. At Amini's funeral, protests broke out, and women removed their hijabs. As more young people were moved to protest, they were met with more violence, and many went missing. One of these young protesters includes sixteen-year old Niki Shakarami, who was another victim who disappeared and passed away several days after Amini's death due to "suspicious" circumstances at the hands of Iran's police. 
In October, forty days after Amini's death, thousands gathered at Amini's grave in protest. The murder of these women were gaining attention worldwide, and people were openly speaking out against Supreme Leader Ali Khameni. The movement created popular chants, declaring: "women, life, and freedom," as well as "death to the dictator." Prominent cities where these protests took place included Tehran, Isfahan, and Saqqez–Amini's primarily Kurdish home town. The people of Iran looked for help, and turned to social media to share what was happening, though this was no easy task as internet access is tightly controlled. Amnesty International urged the United Nations (UN)  to act, and shared the mass amounts of torture and human rights abuse detainees were forced to undergo, as well as the continuous murders. The movement remained increasingly youth-led, and universities, such as the University of Tehran, became hubs for student protests. 
Iran participated in the Qatar World Cup, beginning in November. As the movement was garnering global attention, the Iranian football players protested the actions of the government by remaining silent during their national anthem. This action did not go unnoticed, and it was made known that their families were threatened with imprisonment and torture. This protest eventually ended at the game in Wales, where the players were seen to be half-heartedly singing along. As the actions of the Iranian government were met with international dissent, the Islamic Republic made it clear that they "will have no cooperation" with a UN investigation. Additionally, Iran's attempt to control the narrative included blaming the U.S. and other Western allies for allegedly "having a role" in the protests. 
The hypocrisy of the Islamic Republic of Iran having a seat at the UN Commission on the Status of Women was finally put to rest as they were removed in December. Though international sanctions and criticism increased, little was actually done or even could be done to help the people of Iran. The first known state-ordered execution regarding these protests was carried out against Mohsen Shekari, for allegedly attacking a police officer. These crackdowns increased, the deadliest of which was dubbed as "bloody Friday." Human Rights Watch found that several dozen protestors were injured or killed by police officers at a protest in Zahedan, a minority city. 
In January, the state-ordered executions only increased. Mohammad Mehdi Karami and Seyed Mohammad Hosseini were tortured and hanged for participating in anti-government protests.  These executions were met with resistance from the UN and more sanctions were imposed. The European Union (EU) proposed that the Islamic Revolutionary Guard Corps should be added to the EU terrorist list, and in Paris, a large rally was held that supported  the ideals of this proposal. However, this action is yet to be passed. 
On the 44th anniversary of the Iranian Revolution, February 11, a televised speech by President Ebrahim Raisi, who was interrupted for about a minute by the logo of an anti-government hacker group "Edalte Ali" (Justice of Ali), which announced "death to the Islamic Republic." On the anniversary, several jailed dissidents were released under amnesty, but many feared that they had been coerced into signing pledges to never protest again. In reducing amnesty, Supreme Leader Ali Khameni acknowledged that they had detained "tens of thousands" of dissenters, showing the large scale of the government crackdown on civilians. At the Grammys, Shervin Hajipour's song, "Baraye" (Because Of), which had become the unofficial anthem of the movement, won Best Song for Social Change. First Lady Jill Biden presented the award, which Hajipour was unable to receive in person, and gave a supportive speech.  
In March, it became noticeable that a large number of school girls were suffering from mild poisonous attacks. These cases were suspected purposeful poisoning by the hands of religious extremist groups who oppose women's rights to education, as well as the participation in recent protests led primarily by young girls. About one hundred people were arrested, but it was not revealed who or when this occurred. The violence and oppression against women have only increased with the more they protest, as the Islamic dress code, mandating hijabs, was just recently legally reinforced. 
Leave a Comment
About the Contributor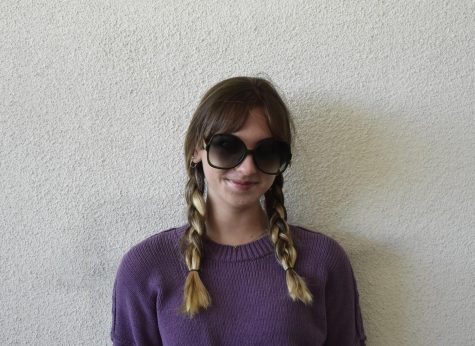 Isabelle Slentz, Arts Editor
Just a girlboss building her empire