TikTok's Browser Monitoring Stirs Controversy
Facts behind the legal cases that TikTok is facing.
May 23, 2023
TikTok – you probably have heard of it by now. The app has quickly gained popularity with over 1 billion active users every month, making it the fourth largest social media platform worldwide. TikTok emphasizes creativity and allows people to express themselves by sharing short videos. TikTok has many different users and the app has become prominent in the lives of Gen Z.
Owned by the Chinese Technology firm ByteDance, TikTok's headquarters sits in Beijing's northwestern Haidian district, home to many privately owned technology companies. Since the beginning of 2023, TikTok has been roped into close to 20 lawsuits that all point to the same idea: TikTok illegally monitors its users' browser behavior. Recent lawsuits have claimed that TikTok has access to sensitive user information by tracking activities on third-party websites. This claim violates the Federal Wiretap Act, prohibiting the unjustified interception of electronic transactions.
With over 150 million American users on TikTok, the United States Government is concerned about the app's user safety and data precautions. US lawmakers have recently questioned TikTok CEO, Shou Zi Chew, about data security. AP News reported that Chew told lawmakers that "TikTok prioritizes user safety", and this is his attempt to stop the US from placing a ban on the app. 
Western governments mainly worry that personal information will leak if Chinese authorities insist on ByteDance giving them access to TikTok data on American users. With the access to user information, the company could alter its algorithm in order to show content that subverts US institutions or conceals criticism of Chinese authorities. However, the relationship between ByteDance and the Chinese Government remains unclear. 
Back in November, software researcher Felix Krause reported that the company implemented specific lines of coding that allows the database to track user activity on other websites. Krause also tested other social media platforms and found that TikTok significantly tracked keystrokes. The case then became filed as Recht v. Tiktok.
More complaints on the case have shown that TikTok tracks private information, such as credit card information being entered on external merchandise sites that can be accessed from the in-app browser.
Over a dozen lawsuits have been filed since Recht v. TikTok, with the addition of new cases detailing that TikTok's access to data also covers user's health information. According to the Hollywood Reporter, "When users click on a link to Planned Parenthood on TikTok, for example, their activity on the site is tracked and harvested. This could identify users looking for abortion services or those looking for information about gender identity, according to the suit".
In response to these lawsuits, the White House is taking action against TikTok and other companies that are threatening national security. On March 6th, 2023, a bill was introduced to establish a "unified framework for reviewing and addressing foreign technology". This ultimately gives the Commerce Department the power to remove or block foreign technology services that are monitoring foreign information. The Restrict Act permits the Commerce Department to recommend orders to the president, compelling ByteDance to sell TikTok. 
With the popularity of the platform, the act has sparked controversy. Many feel that there are bigger concerns in our country. However, National Security Advisor, Jake Sullivan, speaks out and says, "Critically the legislation would strengthen our ability to address discrete risks posed by individual transactions, and systemic risks posed by certain classes of transactions involving countries of concern in sensitive technology sectors."
In response to the White House, TikTok spokesperson Brooke Oberwetter explains, "The company proposed in August to permit its Chinese parent company to continue owning the app in a deal that would silo U.S. user data and restrict access by employees in China."
The future of TikTok remains unseen, but for now, it is advised for people to be cautious of the interactions they have with the app.
Leave a Comment
About the Contributor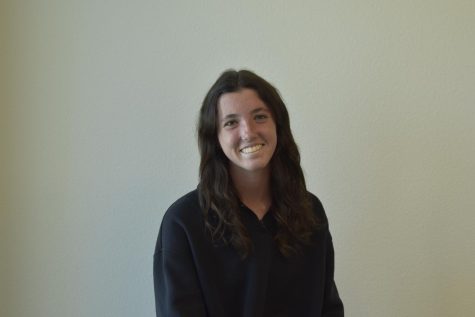 Brooke Stealey, Junior News Editor