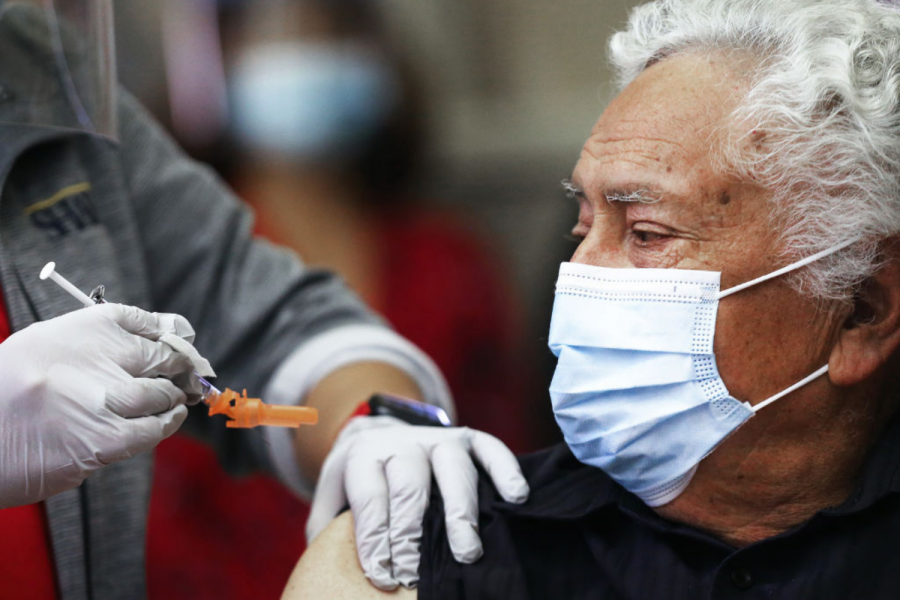 Photo by Mario Tama/Getty Images
What you need to know about the Pfizer and other coronavirus vaccines
January 24, 2021
The newly released Pfizer-BioNTech's COVID-19 vaccine, created by Ugur Sahin and Ozlem Tureci in Mainz, Germany, was issued as the first emergency use authorization (EUA) by the U.S. Food and Drug Administration on Dec. 11, 2020. A couple of other authorized and approved vaccines are Moderna, Oxford-AstraZeneca, and more,  are in Phase 3 of the clinical trial. 
The vaccine is currently available to a selected few groups of people, like those at high risk of infection. Additionally, this vaccine is for everyone, regardless of whether one had COVID-19 or not. 
There is no guarantee that one after getting the vaccine won't catch COVID-19 and spread the disease. However, this does not mean one should stop wearing a mask or follow physical distancing rules. The vaccine is a way to prevent the spread of COVID-19 and build up immune systems. 
Some people are skeptical about the safety and effectiveness of the rapid approval of the vaccines. Mayo Clinic and other healthcare-related organizations responded by releasing myths and facts about the virus. 
Kendall Hogan, a sophomore at San Dieguito Academy, says she wants the vaccine. "I want to get the vaccine, so I could possibly be safe and get to see my friends and family again," Hogan said. 
Please check CDC for more information about the vaccine.