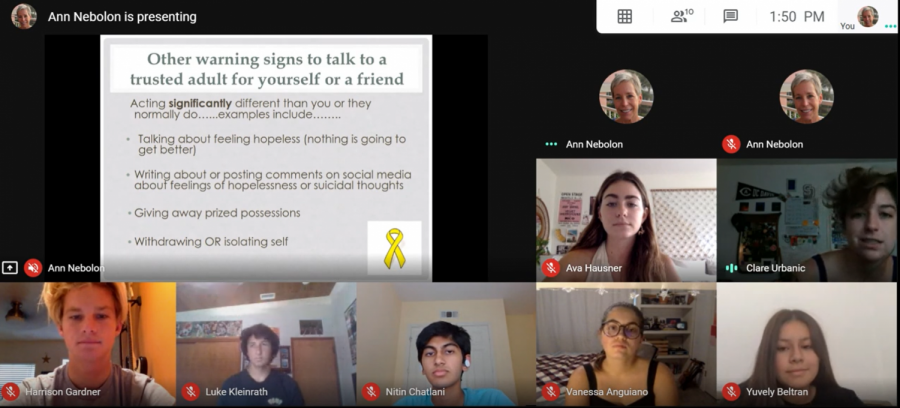 PALs Talk about Suicide Prevention
September 18, 2020
The PALs presented a pre-recorded presentation about Yellow Ribbon Day during homeroom today.
In alignment with the Suicide Prevention program, the yellow ribbon was a way to symbolize life and hope to help others understand it was ok to ask for help by going to a trusted adult. 
PALs took turns talking about each slide noting every suicidal comment should be taken seriously and not as a joke. And such warning signs may not be blatantly obvious. 
"If you ever hear someone say 'Sometimes I just want it to be over with' or maybe you have seen a friend that has been isolating themselves from friends and family, these are warning signs of someone who needs help from an adult," said Clare Urbanic, a senior and one of the seven PALs in the fall semester. 
Nitin Chatlani, a junior in the PALs program also noted that talking about suicide prevention is important so it helps educate others on different warning signs and areas to look at. 
"You never know how someone is feeling so if you know what to look for it makes reaching out for help a lot easier," said Chatlani. " It's also important to talk about because suicide and suicidal thoughts and feelings are very real and as such everyone needs to know what to do if you or someone you know is suicidal."
If you are going through any difficulty whether that being during school hours or outside, you can start with a PAL so they can help find a trusted adult you can talk to or call 911 if any situation escalates. Additionally, there is a list of hotlines on the back of the student ID card. 
If you'd like to see a PAL, fill out this form and check out their linktree with all the PALs information.  
Leave a Comment
About the Contributor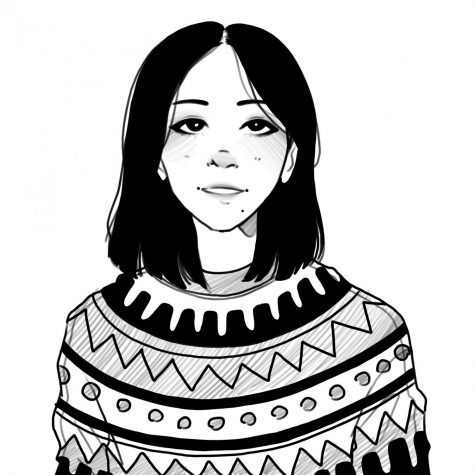 Taylor Lee, Online Editor/Podcast Producer
Free hugs for anyone and everyone!