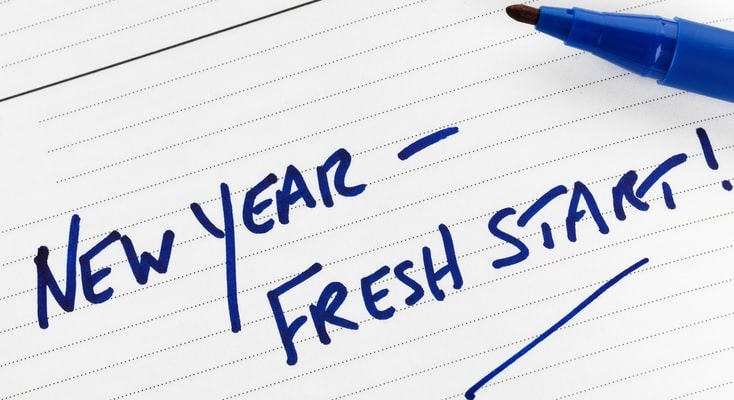 Opinion: New Year's resolutions are a hit or miss
Why "new year, new me" isn't the best way to start the New Year
January 11, 2021
New Year's resolutions: it's the way to create a "new you" for the new year. You may have a very encouraging, motivational idea to eat healthy, crowd workout classes, maybe practice meditation, overall self-betterment. However, the problem here is, these resolutions don't typically stick. In fact, most resolutions fail around Jan. 17, according to a study done by Strava.
The concept of New Year's Resolutions ultimately is not the best, as they limit you to a better lifestyle only once a year. Many come to find that the idea of the resolution is always better than the actual act itself. So why wait to better yourself till the clock ticks midnight? 
Setting mid-year resolutions should be normalized. Why not encourage self-improvement during the year? It shouldn't only be on New Year's. February is a great time to start eating healthier. June is the perfect month to start reading more books! And September could not be better for being more active. We also can't forget November —the best time of the year to remind yourself of your worth. 
Some may argue that New Year's resolutions are just a commercial ploy to get extra money after the holiday season. Their targeted audiences being the people who are willing to spend or do just about anything to make that one resolution work. Brands start coming out with more vegan options for those healthy go-getters, and workout studios increase their prices for those attempting to strengthen their workout regimens for the new year. 
Even though New Year's resolutions are not quite our cup of tea, here are some tips to help create and maintain your goals throughout the year:
Be realistic when setting your goals. Make sure they are actually attainable and not beyond your wildest dreams.

Create an outline. Come up with an actual plan to accomplish your goals! They won't get done if you don't plan on it. 

Track your progress throughout the year. It might be helpful to have a monthly or bi-weekly check-in to see how you are doing. 

Reward yourself for every bit of progress and each accomplishment. 
Ultimately, New Year's resolutions can be a hit or a miss. Making attainable goals and actually acting on them can veer off track. So instead of limiting yourself to new goals once a year, remember that mid-year resolutions are a great idea.  From mid-year resolutions to setting realistic goals, it is essential to remember to stick with them and keep pushing forward.