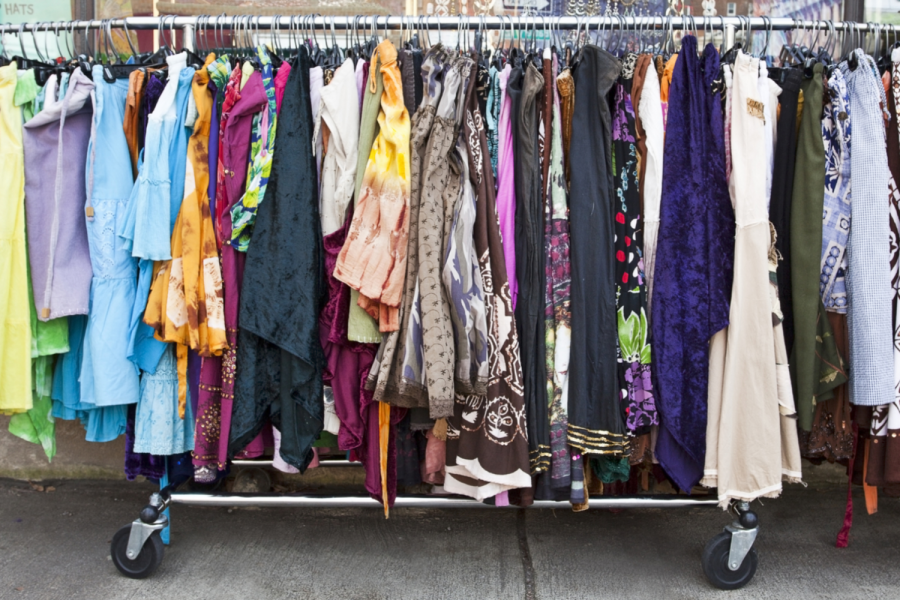 Opinion: Is thrift shopping doing more harm than good?
Thrifting is becoming less available to those who need it most
February 26, 2021
Americans have been shopping at thrift stores since the early 1900s as a method of getting new clothes without paying the prices of new ones, according to Time Magazine. Today, we don't even have to leave the house to thrift, with websites like thredUP and Depop. Despite this super sick advancement, there are some real problems I've seen with thrifting recently.
I find it incredibly frustrating to see stores designed initially for low-income individuals become out of reach for them as resellers and wealthier folk take advantage of cheap clothing as a fun trend.
Throughout my time in elementary and middle school, I witnessed students being made fun of for thrifting, essentially because they couldn't afford brand new clothes. What I didn't realize then was how disrespectful it was to make fun of children because of their parent's financial situation– I just accepted that it was uncool to wear clothes other people had worn, t-shirts and jeans that cost three dollars. I paid little attention to the subject in general and continued to shop for my clothes at popular malls until I reached high school. 
Today, however, I get most of my clothes from thrift stores. As a senior with a part-time job, I simply can't afford or justify spending $20 or more on any single item of clothing. Thrifting is also a much more sustainable option since most popular clothing brands use sweatshops. According to the U.S. Environmental Protection Agency, in 2018 alone, landfills received over 11.3 million tons of clothes.
It sounds easy, right? Go to a thrift store, get something for cheap, and save your money and the planet! Unfortunately, that isn't exactly the case. What I've seen over the last few years is that thrifting has become a trend. Cool, right? Not really. The only places I can find genuine thrift stores (no, not Flashbacks or insanely overpriced "vintage" shops) are in much more low-income areas than Encinitas or Carlsbad. This, I believe, is because the people who live in these lower-income areas are the same individuals who rely on thrift stores to have any clothing to wear at all. I'm lucky not to have to rely on thrift stores to get things I need, but many people do not have this privilege. 
The issue with the trend of thrifting now is that people who can afford regular-priced, new clothing are excessively shopping at thrift stores to save money or find special pieces to resell online for a profit. While I think this is partially positive, as thrifting prevents clothing from hitting landfills, when wealthier individuals thrift, it creates a much more negative impact upon underprivileged people who live near thrift stores. Those who can afford new clothing from popular malls are gentrifying thrift stores intended initially for low-income families.
With the increased number of people thrifting and thus money spent, many thrift stores seem to raise their prices. This renders the stores inaccessible to those who rely on them because they can no longer afford the clothes that outsiders can. Stores that used to sell clothing for two to five dollars now sell items for seven to ten dollars apiece. They even have specialty items, name brands, or sought-after pieces that they charge $20-50 for! The thrift stores are attempting to beat resellers to make the biggest profits first, which harms those who rely on thrift shops' lower prices.
Now, I might be supportive of this if the increase in profit would raise employee salaries or become a donation to a charity. Unfortunately, it's just basic corporate greed–the big guys trying to make their wallets a little fatter. 
I've shopped less at thrift stores since making this realization. I have plenty of clothes and certainly don't need more, and I don't want to contribute to this corporate agenda. It really disappoints me to go on websites like Depop and Mercari and see a thrifted baby tee (aka a children's top) for upwards of $30. Despite their flaws, thrift stores remain many families' only option for new clothing. I'd suggest that if you insist upon thrifting because it's "trendy," do not take advantage of the system. Take only what you need and keep thrift shops cheap. 
Leave a Comment
About the Contributor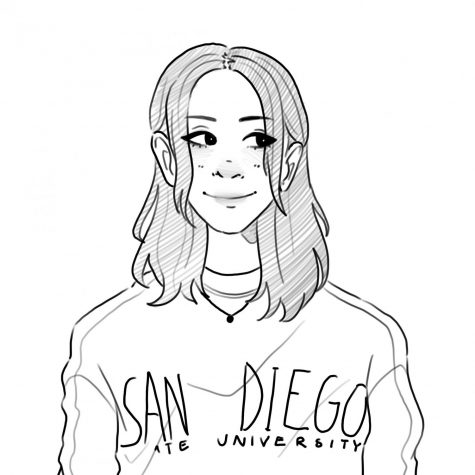 Isabella Ferrea, Spring Opinion Editor
The snack that smiles back!