Opinion: The positives of COVID-19 (besides tests)
Making the best of a terrible situation
March 16, 2021
March 13th, 2020. I had no idea that day would completely change my life, especially not for the better. When COVID hit the U.S, I thought it was the worst thing that could have ever happened. The first month of quarantine was absolutely miserable; I constantly lived in fear of catching the virus. 
It seemed like everyone was in a state of panic, and soon I felt an impending doom that seemed to linger over everyone else. I recognized that we had to make the most of it if we wanted to get anywhere.
Honestly, I took it way too personally and totally victimized myself. It's easy to think; woe is me, my life is awful! As a result, I became severely anxious and depressed. I wasn't eating, I barely got out of bed, and I hardly saw friends or family. I began to lose an unhealthy amount of weight, which was a serious wake-up call for me. Then I realized it was time to get myself together. 
I turned a time that could easily have been a horrible, debilitating experience into a time of transformation to become the person I wanted to be. As I started to get myself back, healing from the initial shock of the pandemic, I actively looked for ways to achieve the best version of myself.
If something so bad is happening to all of us, won't it just make it worse to wallow and be sad about it? Why not make the most of a bad situation? I ask myself these questions almost every day. With that, I started on my journey.
After a few weeks of trying to pull myself together, I realized I needed a lot of help. My best solution was to get a therapist, and so I did! Contrary to my previous beliefs, talking to a professional seriously helped me and gave me ways to cope with the pandemic and anxiety that I have dealt with throughout my life.
A few months into the quarantine, I also got my first job, which I probably wouldn't have time for in a normal school year. For almost seven months, I've been working 12-20 hours a week, which helped me find a few friends of varying ages and add to my bank account, which wasn't exactly thriving before.
Working has also given me a sense of purpose. Earning my own money to buy everything for myself has forced me to learn the actual value of money and saving. It genuinely feels good to work and earn my own things and allows me a sense of personal pride to see what I've accomplished. Without covid, I probably would not have learned this skill in high school.
In addition to working, the pandemic and subsequent quarantine gave me the time to focus on my college applications, which is normally a huge stress for seniors. With the help of College Apps Seminar teacher Ruth Magnuson and a new abundance of free time, I was able to work diligently on my applications and submit them early. As decisions roll in, I can definitely say that having so much extra time paid off.
One of the most helpful habits I developed was exercising regularly. After my dance studio closed last year, I was hardly ever exercising, if ever at all. Soon, however, I began working out a few times a week, and today I do it every day (except Sundays). Working out has completely transformed my life in so many ways; I have more energy, I eat more, I look and feel more physically fit, and above all, I'm happier. 
While I do wish COVID had never happened, I'm grateful for the opportunities the pandemic has brought me. I'm so glad I could make the absolute most of one of the worst things to happen, in my opinion.
Leave a Comment
About the Contributor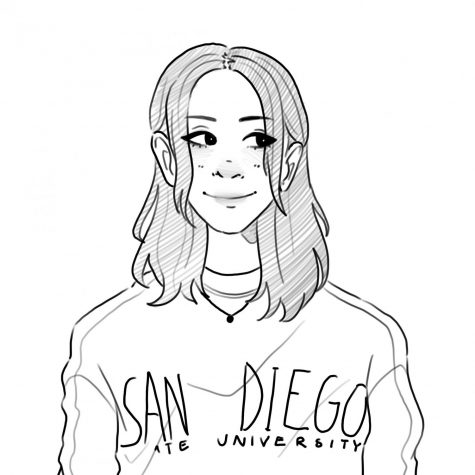 Isabella Ferrea, Spring Opinion Editor
The snack that smiles back!