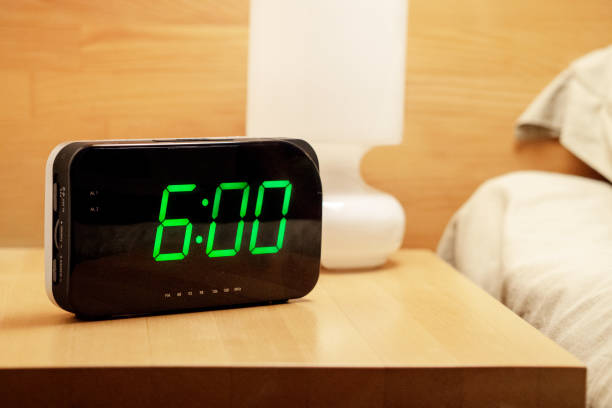 Photo courtesy of Getty Images/iStockphoto
Opinion: The Problem With Bringing Back Early Start Times
Tired of being so tired all the time? So are most people.
September 17, 2021
Teenagers are still sleep deprived. We've all read the articles, been hammered over the head with this information for years, tried and failed at various methods to change our sleep patterns- but nothing seems to be changing. There isn't enough time for teenagers to get a decent amount of sleep each night. Between homework, studying, balancing after-school activities and jobs, very few students seem to get the daily recommended eight hours of sleep needed for their developmental growth. The root of these negative mental health consequences can be traced back to schools and how they structure their schedules. It's important to be careful when deciding how early school starts, and how early students are forced to set their alarms.
On Jun. 17th, 2021, the SDUHSD school board voted to revert back to our previous bell schedule. After nearly a year and a half of online learning with an 8:40 A.M. start time, the 2021-2022 school year is back to starting at 7:50 A.M. Per the bill signed by California Governor Gavin Newsom back in 2019, a mandate for later start times will be implemented next August. Middle schools will be required to start no earlier than 8 A.M. and high schools must not start earlier than 8:30 A.M. While this law hasn't been put into action yet, several schools in San Diego have already made the switch.
The reactions towards this mandate have been mixed; parents reported having a difficult time with this change due to their work schedules and many students are expressing concern about this law being implemented next year, specifically how it will affect after school activities.
However, it is possible to come up with solutions for these individual problems when noting the benefits this mandate will have on students' mental health and overall well-being. For example, a zero-period schedule could be offered for students who need to get to school early. Additionally, students could carpool or utilize public transportation as a method to get to school. As well, school activities could be pushed back later or an early release could be offered as well. Either way, time should be allocated towards this cause, as change needs to happen. Pushing back start times to align with the new California law as soon as possible, especially right after a year of an 8:40 A.M. start time, would make the transition much easier for students.
Students' mental health needs to be taken seriously. The effects of sleep deprivation at this age have lasting consequences and negative impacts on students' overall performance, especially in school. Instead of simply urging teenagers to go to sleep earlier and brushing off all the reasons why students are always up so late, school boards should consider making decisions that keep the health and well-being of their students in mind.