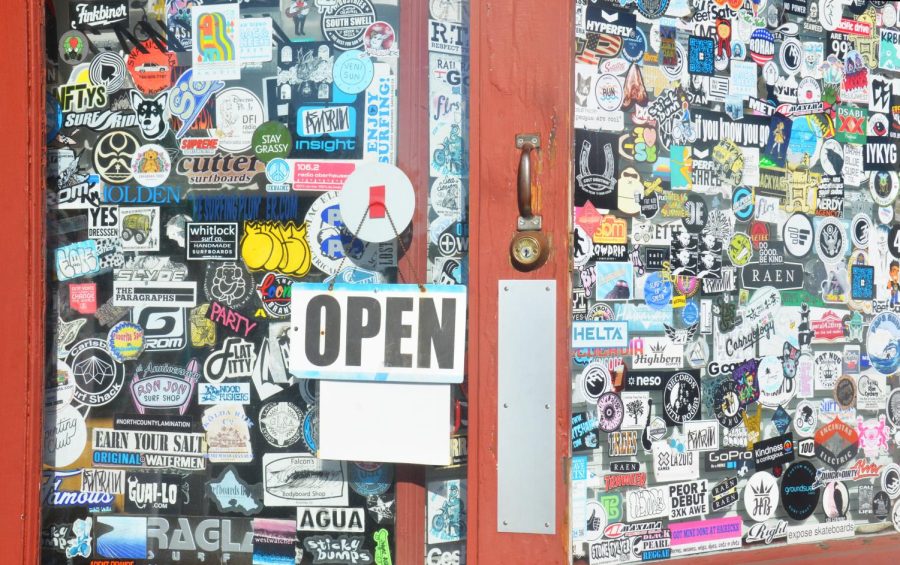 Courtesy of Sarina Sonnenshein.
VG's or Leucadia Donut Shoppe?
An objective and in-depth decision from a doughnut lover.
September 30, 2022
Encinitas has many remarkable doughnut shops – which, as a doughnut enthusiast, I emphatically support. But in conversation, it's usually two places that people speak fondly of most often – VG Donut and Bakery and Leucadia Donut Shoppe.
Off the top of my head, I know that there are merits and disadvantages to both, but the gap between VG's stans and Leucadia supporters is divisive. I've personally gone back and forth on this issue throughout almost my entire life. Which begs the question: which doughnut shop is better?
To answer this deep and emotionally taxing question, I visited both Leucadia and VG's to objectively decide which is the number one. But prior to that, I established a list of criteria on which to rank the shops – doughnut size, doughnut taste, price, wait time and hours of operation, and overall feel of the staff and place itself. 
Likely the most pressing factor of all is the taste. My family and I orchestrated a blind taste test to compare the plain and chocolate glazed, sprinkle, and old-fashioned doughnuts without bias. We also sampled two specialty doughnuts from each shop – a buttercream and a crumb from VG's, and a maple bar and a custard from Leucadia. Ultimately, after trying every doughnut blindfolded (we got creative with scarves), Leucadia prevailed in every category. Though the VG's glazed were lighter, they were also more oily, but they were closer taste-wise to Leucadia than they were with the old-fashioned and sprinkle. The old-fashioned doughnuts had a strange taste that resembled mint and cinnamon, and the sprinkle doughnuts, as I so eloquently reviewed, "tasted like how Michael's smells in the fall". VG's buttercream-filled doughnut was incredibly sweet, making it an acquired taste, but their crumb doughnut was pretty tasty. Though I personally dislike maple, I did enjoy Leucadia's maple bar, and their chocolate custard was great (save for the filling that oozed onto my hand). VG's does make a rich and high-quality doughnut, but Leucadia's are sweeter and taste fresher, and their glaze and frosting is absolutely delicious. 
Another important criterion is the vibe of the shop itself. Personally, I preferred Leucadia's energy to that of VG's. Leucadia Donut Shop is small but warm, a family-run store with stickers and photos of customers decorating the walls. The owners are some of the kindest people you will ever meet, and they were very sweet and helpful to my family and me while we chose our doughnuts. On a previous visit, the man offered my father free coffee, and both he and his wife are always quick with a smile or a wave. The VG's employees were helpful and greeted us openly, but the place was larger and more standardly decorated. It lacked a certain homey, welcoming atmosphere that Leucadia so readily offered. Both places, though, were friendly – customers just seemed to feel more comfortable and at home at Leucadia Donut Shoppe.
Of course, the size of the doughnuts is also important. This is one of the only factors that is completely objective – the doughnuts from Leucadia Donut Shoppe are bigger. While the size of their sprinkle ones beat out VG's by a somewhat narrow margin, their old-fashioned doughnuts are considerably larger, and the glazed donuts are almost twice the size of VG's. VG's doughnuts are equally tall, however, which means that they have a higher ratio of cake to glaze or icing. Due to their height, they are a lighter bite, but the fact remains that Leucadia provides a much more substantial doughnut.
The price of the doughnuts at each shop is also essential to make a proper decision. The prices are both very reasonable and within a dollar of each other, with VG's being the slightest bit cheaper. Leucadia, however, is a much smaller operation than VG's – which sells many other items and is objectively more well-known – and so VG's can likely afford to lower their prices. Both places, however, do have a good deal for a doughnut.
Last, but certainly not least, the hours and wait times for both places are essential to make a proper decision. VG's certainly has better hours – though they are closed on Mondays, they open at five AM on weekdays and six AM on weekends. That's no different from Leucadia Donut Shoppe – though they open at five AM Tuesday through Sunday – but the main difference is the closing times. While Leucadia closes up shop at one PM, VG's remains open until five on school nights and six on Friday and Saturday evenings, which means that afternoon doughnuts (and doughnuts for dinner) are an option. The issue with VG's, though, is their line. At Leucadia, while it was bustling on the Sunday morning I visited, I had my doughnuts within five minutes, ten at the maximum. At VG's, the line was the sort of thing you would see at Disneyland, and it took at least twenty minutes to get our doughnuts. 
Looking back at my notes and reviews from each of the different categories, I think the answer is clear: Leucadia Donut Shoppe is the winner! Their doughnuts are larger and tastier (especially the glazed ones), their lines are shorter, and the shop is run by one of the warmest and friendliest couples I've ever met. The store itself, what with its cheerful walls and dedicated customers, is like a slice of positive energy. But VG's is definitely still up there, as are all of the other doughnut shops in Encinitas. A doughnut is a doughnut, and no matter where in our town you get it from, it's likely still delicious – but I can now factually and without bias state that Leucadia Donut Shoppe is number one.
Leave a Comment
About the Contributor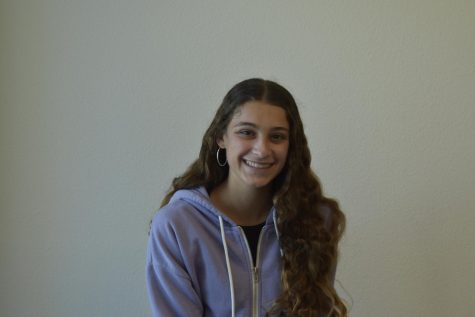 Delilah Sonnenshein, Arts Editor