Photo Courtesy of Westside News
Should college be free?
The pros and cons of a tuition free college education
February 28, 2023
The days of high level education for an efficient cost are long behind us as the American college experience yields a larger price tag every year. Adding up the costs of tuition on top of housing, meal plans, and book fees is becoming less cost effective for even middle class families in the United States, let alone lower class families. The increasing rate of college tuition poses a serious question: is a college degree worth the student debt? 
In attempts to give high school students a more realistic pathway to a degree, free college is now a reality in more than 30 states across the country. While tuition free college seems like an ideal solution in encouraging a more diverse amount of people to attend college, free college certainly has its drawbacks. 
According to Forbes's study on "2023 Student Loan Debt Statistics", US students have borrowed about $1.75 trillion in student loans, including federal and private loans, and the average loan debt for an American college student comes in around $30,000. College tuition is becoming a prominent stressor among many families with current high school or college children as tuition rates are beyond what most families can afford. 
While President Joe Biden postponed his movement for universal free community college, many states across the US are creating new programs to cover college tuition. As of 2022, there are 34 statewide college programs that cover parts of college tuition at the community college and university levels, allowing a wider range of society to have an opportunity to earn a college degree. 
New Mexico, New York, Tennessee, Washington, and California are some of the front runner states in expanding more cost effective tuition programs. And while most of these states fully cover tuition, families are still responsible for room and board and transportation fees.  While not 100% of costs are covered, they most definitely help support students from lower income families.
New Mexico, one of the nation's poorest states, has been the most proactive in funding college across the state. With college enrollment declining rapidly across the country, New Mexico's government has been ambitious with funding the "New Mexico Opportunity Scholarship", which allows collegiate level education for all state residents. According to the New York Times, "a new state law approved in a rare show of bipartisanship allocates almost 1 percent of the state's budget toward covering tuition and fees at public colleges and universities, community colleges and tribal colleges". All high school graduates, who are residents of New Mexico, are eligible for this education regardless of income. New Mexico's efforts to support more state residents in getting a college education with help of government funding is increasing their enrollment significantly.
While some states like Washington and Tennessee have tuition programs that exclude some residents due to family income or require them to work part time at the college, New Mexico takes this issue a step further by promising all residents access to education, which is the way it should be.
Opponents of tuition-free college at the community or university level argue that these programs increase taxes, can encourage college to be taken less seriously, and decrease the quality of education. However, at the end of the day, a degree is a degree. Tuition-free college programs allow more people to attend college and receive a degree, which benefits society and can help prepare individuals for the workforce. Additionally, tuition-free colleges allow for the younger generations to not have to start adulthood with massive student debts, and it allows people to have more freedom in choosing a major that they enjoy. This results in students having more passion and interest in the area they are studying as opposed to going to college for a "practical major" or desire for future income.
Overall, with our world becoming more expensive every day, it is vital that states take action in promoting programs that support young adults in finding a pathway to a degree.
Leave a Comment
About the Contributor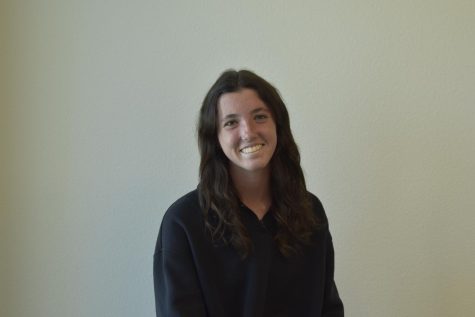 Brooke Stealey, Junior News Editor