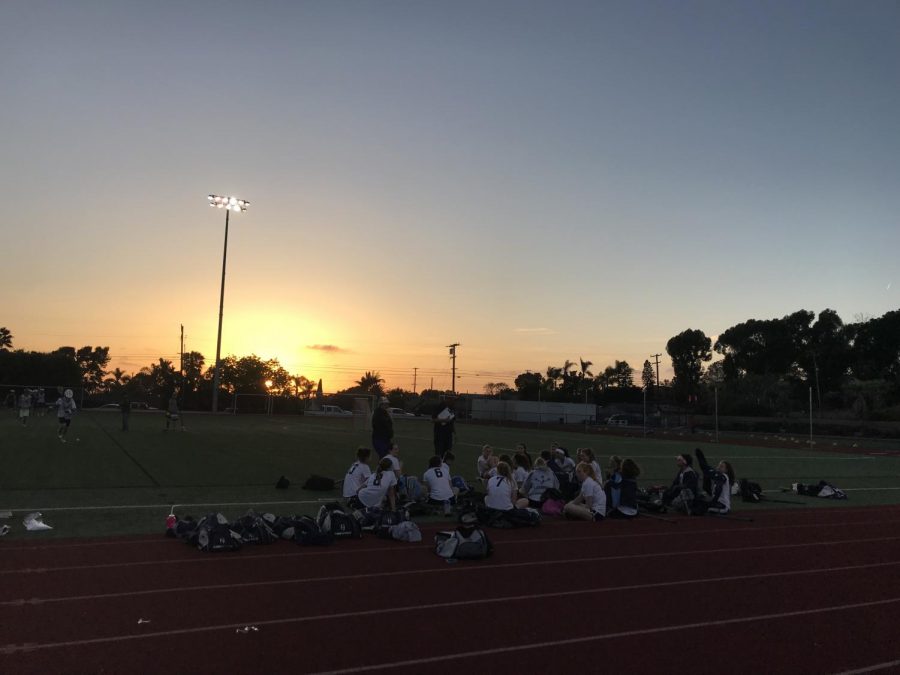 Girls Lacrosse Crushes Sage Creek
April 22, 2018
Confidence and anticipation drove SDA's 16th and final goal: a swift cut and shot executed by senior Leah Haverkamp in the last five minutes of the game against Sage Creek Wednesday. The game ended 16-7.
SDA's girls varsity lacrosse faced their four year rivals with persistent determination, and immediately dominated the game with five shots on goal in the first five minutes.
Coach Chuck Kaczmarek said, "It was an incredible team performance, everybody touched the ball, anybody that was open got the ball, and we're really clicking on all cylinders. We're now 9-2. We have a game on Saturday and we're most likely going to beat them, so we're looking to be number one in Division II this year."
So far, this year's season has proven to be a big improvement from last year's 10-8 record, and 96th state ranking. SDA's girl's sports teams, including lacrosse, have generally improved from former seasons, and are beginning to achieve great success in their categories.
"You know what it is?" Kaczmarek said, "It's girls. The girls at San Dieguito. What did that basketball team do, what did the soccer team do last year? And no boys teams are doing anything, it's all girls. I've been so impressed! We have the studliest girls on this team. They're fast, they're strong, they're relentless."