Girls Field Hockey Comes Up Short in Division II Quarterfinals
Hang on for a minute...we're trying to find some more stories you might like.
A controversial call during the last minute of the Division II CIF quarterfinals spurred reaction amongst the Mustangs after resulting in a goal for the San Marcos Knights. Monday night's head to head battle ended in a 1-2 loss for the Mustangs at home.
The game got off to a fast start with both San Dieguito (12-12-1) and San Marcos (14-10-1) competing at high intensity. An aggressive attack gave the Mustangs the lead in the first half of the game after a goal by junior Ellie Silvester.
"We were winning the entire game and we were about to win until the refs made a really bad call," said senior Christina Tarangelo. "The ref was 70 ft up the field in no position to make the call and it was wrong and it set off a chain reaction and we lost."
This debated call lead to a corner for the Knights who capitalized on the opportunity with a chipped ball that deflected off a San Marcos player and traveled past the reach of the goalie. It was the game-sealing play that occurred in the last 60 seconds.
"This shouldn't have counted as a goal because [playing the ball in the air off of a corner] was an illegal play," said senior Ashley Bartlett. "But overall we had some amazing games against so many teams, even making it into overtime against LCC… It was an amazing season and I couldn't have asked for a better group of girls to spend it with. I can't wait to see where the program goes from here because it's only getting started."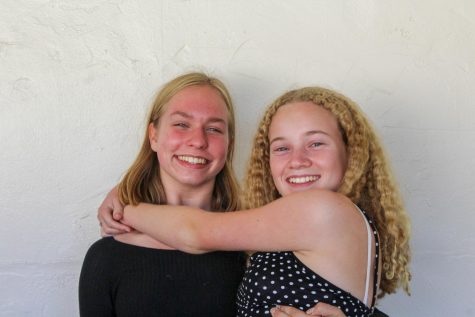 Lila Schief, Staff Writer
(right) Future Battle of the Bands winner.