SDA overpowers Santana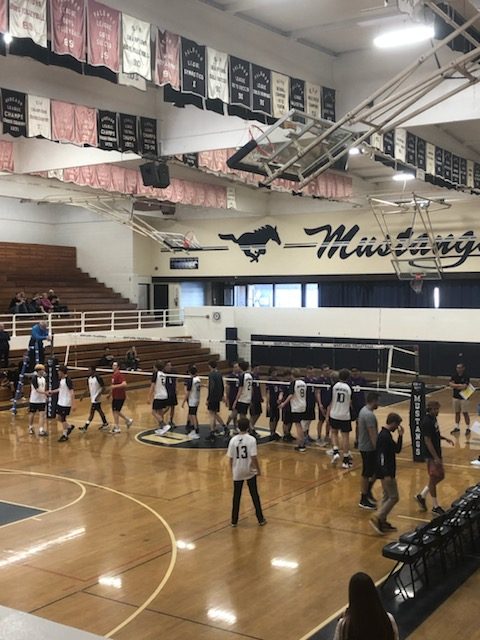 "Parker on three, Parker on three, one, two, three Parker!" A cheer involving freshman player Parker Roach helped hype up the Mustangs for their match against Santana on Monday.  After a strong effort, the Mustangs captured the win 3-0.
San Dieguito took on Santana relentlessly and kept the crowd on their feet throughout the match. The final scores were 27-25,  25-17, and 25-15 for the three sets.
"I thought the team was pretty solid," said senior Drew Atkins. "Everyone communicated well and there was good team energy today. I am excited about the win!"
With tight competition, the first set stayed close.
Consistency from both teams was evident in the first set which made it challenging for either team to maintain a lead.  However, the Mustangs pulled through to win the first match with the final score of 27-25.
As the second set began, the Mustangs won the first point. Their momentum continued and as the end of the set neared,  Jasper Neale aced the serve to put the Mustangs at a 20-12 lead.
As both teams continued to battle, the Mustangs kept strong and repeatedly broke down the Santana defense.
The final set was similar to the first two with the Mustangs maintaining a strong presence. They started off with a 12-4 lead, saw another mid-set ace by Neale, and ended the set with a 13 point lead.
The Mustangs will play their next home game on April 25th against Valley Center.
About the Contributor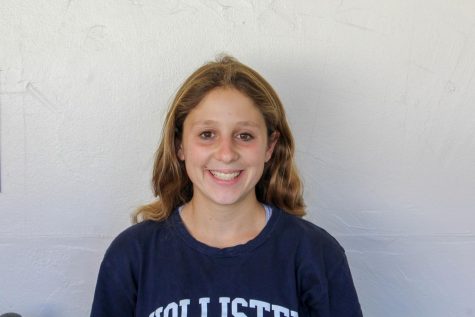 Alexandra Joelson, Business Manager
I can name more types of pasta than you...