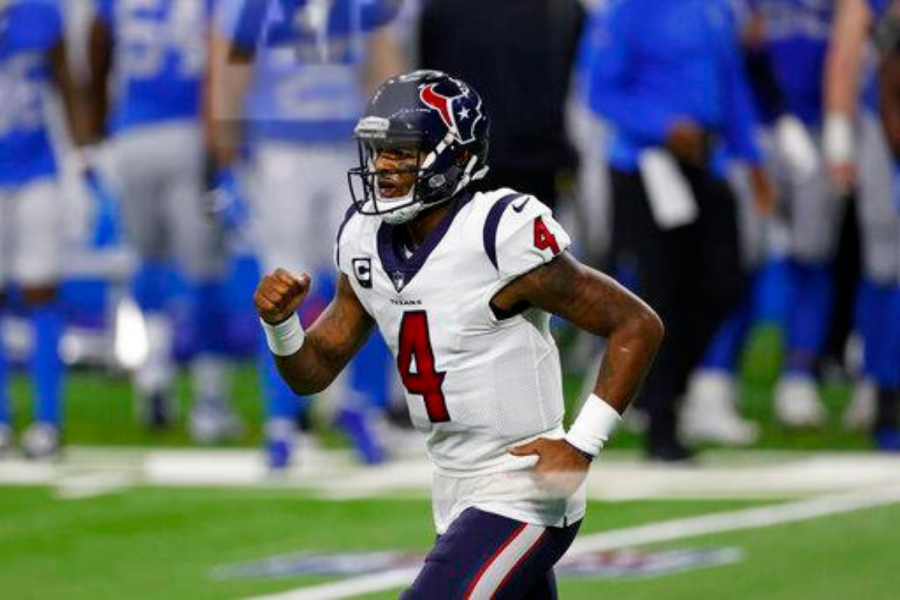 2020 Thanksgiving Football
The recipe for a good Thanksgiving consists of family, friends, food, and football
December 1, 2020
There are many aspects of Thanksgiving that people look forward to each year. Most importantly, many are spending quality time with family and friends while reflecting on what they are grateful for. Traditions range from preparing and feasting on a large meal to sitting on the couch and watching the Detroit Lions and Dallas Cowboys play football. Personally, I take part in both the former and the latter.
However, due to the pandemic, even the sacred tradition of three National Football League games on Thanksgiving was affected. The contest between the Baltimore Ravens and Pittsburgh Steelers that was supposed to occur during primetime this past Thursday was postponed to a later date because of a COVID-19 outbreak within the Ravens organization.  
Despite this, two games were still played. In the morning, the Houston Texans took on the Detroit Lions. The Texans were able to take down the Lions with a score of 41-25 behind the exquisite play of young stars Deshaun Watson at quarterback and Will Fuller V at wide receiver. Fuller racked up 171 receiving yards on 6 receptions while adding 2 touchdowns, and stellar play by the defense led to a huge win for Houston.
In addition, the afternoon game consisted of the Washington Football Team and the Dallas Cowboys. Washington dominated this game as they won easily 41-16. Star rookie running back Antonio Gibson finished the game with 115 rushing yards on 20 attempts and 3 touchdowns. This was a truly incredible performance.
Although Thanksgiving was certainly not normal this year, football was almost normal. Football was still a great source of entertainment and joy for many households throughout the country.