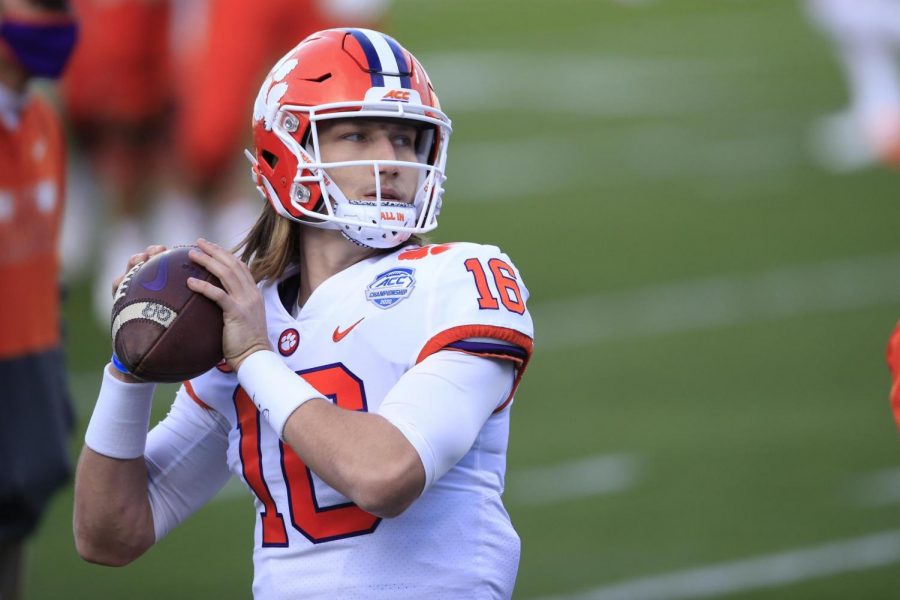 College Football Playoff: Tide or Tigers Take It All?
December 21, 2020
As the year begins to wind down, there are two things that we can look forward to during this time: the holidays and the college football bowl season. Although this year's campaign had its fair share of dysfunction, some great football was still played, and the culmination of the competition has led us to a familiar field in this year's College Football Playoff. Here is the final top ten from the CFP's most recent rankings.
Alabama (11-0)

Clemson (10-1)

Ohio State (6-0)

Notre Dame (10-1)
—————————-
Texas A&M (8-1)

Oklahoma (8-2)

Florida (8-3)

Cincinnati (9-0)

Georgia (7-2)

Iowa State (8-3)
Alabama finishes the year where it belongs with the top spot, as they've rightfully been the best team in the country throughout the season. Clemson takes the #2 spot after trouncing Notre Dame in the ACC championship game, proving that the Fighting Irish's victory over them earlier in the season was just a fluke. Ohio State then captures the third spot by handily defeating Northwestern in their BIG 10 title matchup, capping off a perfect albeit short regular season. Lastly, Notre Dame sneaks into the field as the last seed after being embarrassed by Clemson, which has deservedly led to controversy among the college football community.
This will be the seventh straight year that the playoff has featured at least two of these historical programs, and it will be Clemson's sixth straight playoff after failing to qualify for the inaugural field. Like many years before, Alabama and Clemson enter as the clear favorites to reach the national championship. Still, both Ohio State and Notre Dame have strong teams that could make it enjoyable. Here are my predictions for how things will play out. 
Semifinals
(1) Alabama over (4) Notre Dame
Notre Dame might show some life towards the beginning of the game, but Alabama will easily take down their opposition here, led by the coaching of Nick Saban. 
 (2) Clemson over (3) Ohio State
This game will prove to be much more interesting than the other semifinal, with two Heisman candidates in Trevor Lawrence and Justin Fields facing off at QB, but the Tigers will ultimately come out on top.
Championship
(2) Clemson over (1) Alabama
In a back-and-forth battle between the kings of the CFP, Clemson will sneak out with their third national title, giving them the most championships in the playoff's short history.