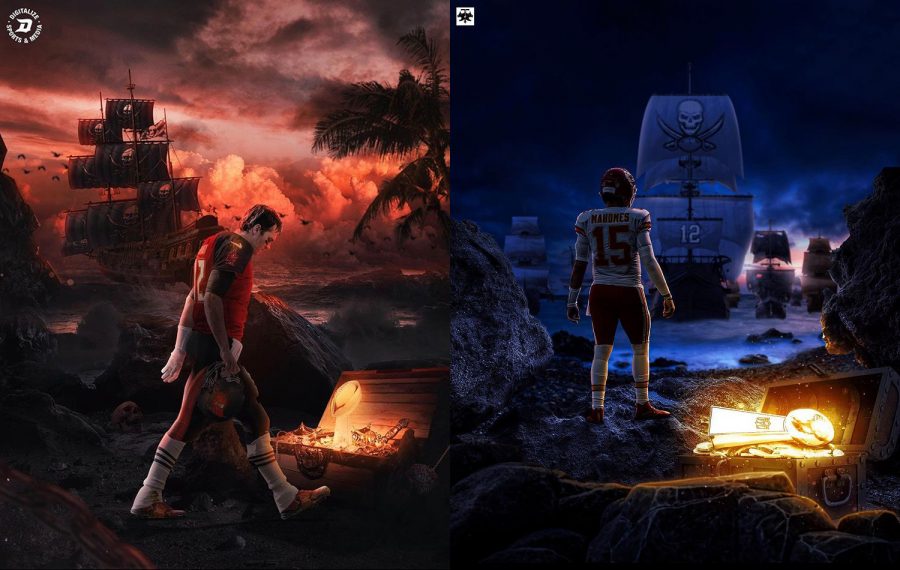 Illustration courtesy of @Digitalize and @OrthrusGraphics via Instagram
NFL Super Bowl LV Preview: Chiefs vs Buccaneers
Sunday's big game features the most electrifying quarterback matchup of the season: here's what's at stake.
February 5, 2021
Super Bowl LV between the Kansas City Chiefs and the Tampa Bay Buccaneers is just two days away. After a season filled with COVID-19 drama, it is no surprise to see these two teams colliding to be named the NFL's best. The Kansas City Chiefs, led by Patrick Mahomes, are the reigning Super Bowl champions. After a dominant 14-2 season, they cruised through the playoffs as the number-one seed.
However, Tampa Bay certainly can't be written off. In the off-season, the Bucs constructed one of the best rosters in the league by making big splashes in the free-agent market. However, the biggest move of all was none other than 43-year-old, 6 time Super Bowl champion Tom Brady. After twenty dominant seasons with the New England Patriots, Brady has his brand new team set to play on the biggest stage in football. 
The Mahomes versus Brady matchup is the biggest narrative going into the game. It is a matchup that features arguably the greatest quarterback of all time and the league's next young transcending star. For a little bit of context on the age gap between the two quarterbacks, Mahomes was just five-years-old when Brady was in his rookie season. 
This will not be the first time these two generational quarterbacks have faced off. Aside from the Chiefs' victory over the Bucs back in November, Brady and the New England Patriots (his former team) left Kansas City heartbroken after winning the 2019 AFC Championship in overtime before going on to defeat the Rams in Super Bowl LII. 
Mahomes, of course, still has extremely high respect for Brady and how he is "able to dissect defenses before the snap," which is something that he truly admires, said Mahomes. "I'm trying to get to that level," he said. On the other side, Brady is fully aware of Mahomes' dominance, acknowledging how "he's only elevated his game" since the 2018 season. 
Brady, 43, is not expected to retire regardless of the outcome of the game. He is under contract with Tampa Bay through the 2021-2022 season, and when asked if he would consider playing into his age 45 season, he responded "definitely." 
As it stands at the time of the publication of this article, the Chiefs are three-point favorites to win the Super Bowl according to the William Hill Sportsbook. You can watch the game on CBS with pregame coverage beginning at 11 am PST and kickoff at 3:30 pm PST.
About the Writer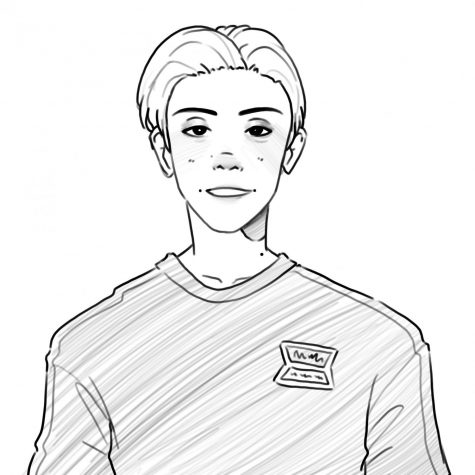 Jake Tabor, Spring Sports Editor
"Live with purpose. Expose your gift. Brighten your passion." - George Jeff