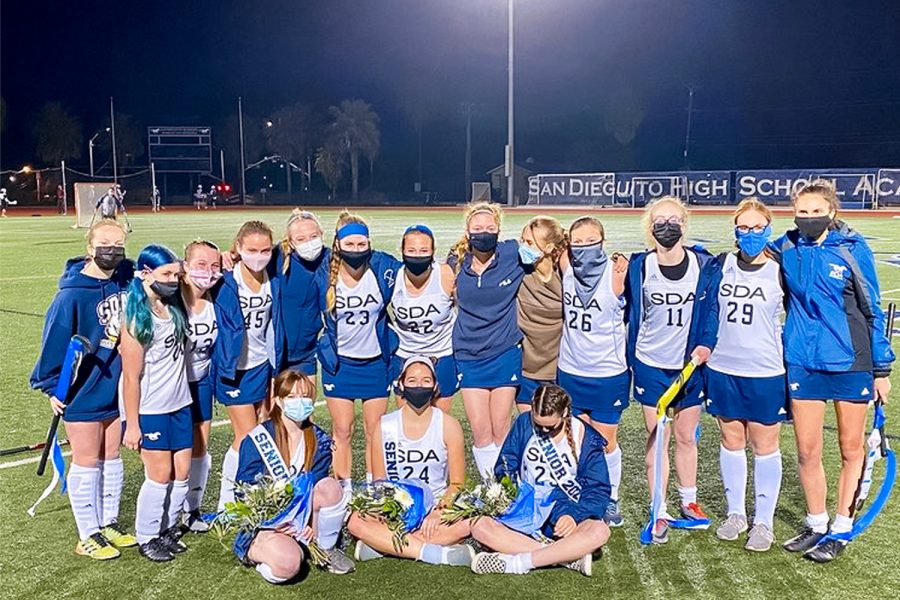 Photo courtesy of @sdafieldhockey via Instagram
Strong start for the San Dieguito girls field hockey team
The long-awaited season is not taken for granted after opening the season undefeated
March 25, 2021
San Dieguito Academy field hockey finally returned this month after having its season pushed back all the way from the end of last summer. The team opened the year 3-0 with wins over Mt. Carmel (4-2), Mission Hills (9-0), and Valley Center (3-0). 
"I think that we started to gain some confidence and momentum, and now we're just trying to keep that going through the season," says senior CJ Urbanic. "All of the players are just really excited to be out on the field, and our new coach has been really fun to work with."
The team lost its fourth game in overtime against Rancho Bernardo on March 16 but rebounded with a dominating 9-0 victory against Escondido on March 18. The team is now preparing for back-to-back home games against La Jolla on March 24 and El Capitan on April 1. Unfortunately, due to the coronavirus pandemic, the stadium is currently not completely open to students and the public to watch the games. However, this could change as COVID-19 cases begin to decline in San Diego. 
In a year filled with unknowns, it's good to see that high school sports are still able to occur. "This team definitely has a lot more energy than past seasons," says Urbanic. Many players did not expect that a season would actually happen, and now that the team has found its stride, they are playing at a high level and making the best of a season like no other. 
About the Writer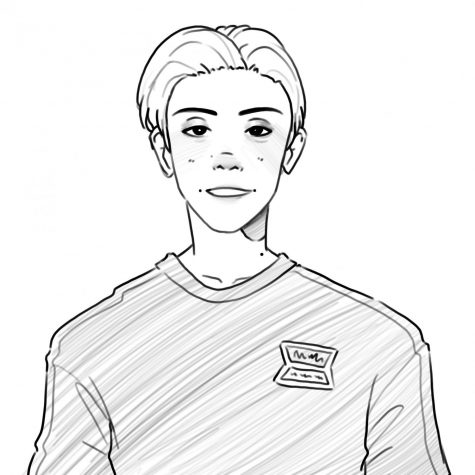 Jake Tabor, Spring Sports Editor
"Live with purpose. Expose your gift. Brighten your passion." - George Jeff