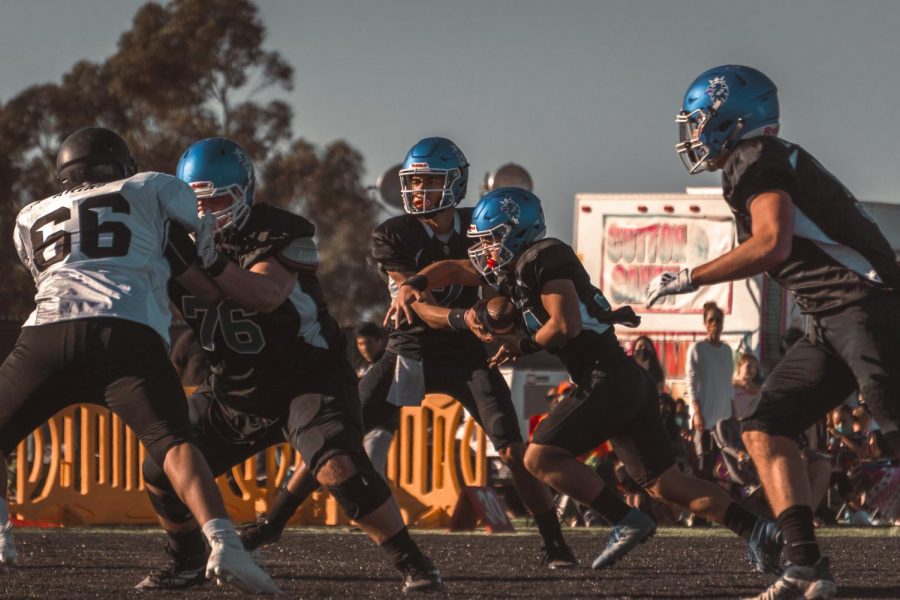 Back in the Huddle
How one coach is changing lives through football during a state-wide shutdown
March 31, 2021
High school sports are just one of many things significantly impacted by COVID-19. Earlier this year in California, many students and parents voiced their beliefs that the state needed to reinstate high school sports despite the pandemic. High school football, normally played during the fall, just started its shortened season. However, back in the fall of 2020, there were concerns about whether there would be any season at all. Founder of Winner Circle Athletics in Corona, CA, Jordan Campbell, took matters into his own hands by creating the first-ever high school club football league. "We were able to create a platform for kids when no one else was willing to do it," Campbell said on the WCA Instagram page.
Campbell, who formerly played football at the University of Southern California and in the NFL, came back to California after his rookie year and created Winner Circle Athletics. WCA began as a training facility where athletes of all skill levels can come and lift weights, train with coaches, and receive recovery treatment. In the wake of high school football being delayed to Coronavirus concerns, Campbell created a four-team club football league with 160 kids in August 2020. With the goal of giving kids a platform to showcase their skills for college scouts, the league was a success. Around 40% of the kids who participated in the league received college football scholarships. 
"College football is already going on, NFL is going on… but the youth continues to get left out, and they continue to get screwed," said Campbell in January after the California Interscholastic Federation (CIF) announced that the football season would be delayed into the spring. Frustrated by the new timeline, Campbell created the WCA Champions League in January to provide even more kids with the opportunity to play football their senior year and potentially earn a scholarship. Campbell built his own turf football field in the middle of farmland in Corona, CA, and it appropriately gained the name "Field of Dreams." The league totaled over 1550 players and held eighteen games each weekend. Kids and parents representing 36 different teams traveled from all over Southern California to play each weekend for six weeks. 
One of the teams in the Champions League is the Line Six Football Club. Several parents, such as Brendan Brennan, created the team after also being tired of not seeing their kids stuck at home all day. Brennan told Spectrum News that he "finally just got fed up with it." He explained how "[kids] were not meant to sit inside; they weren't meant to play Call of Duty and Fortnite for ten months straight. They're meant to be out on the field." 
Not having high school football has not only prevented kids from receiving scholarships, but it has additionally created a burden on kids' mental health. Brennan revealed that "[his] son has experienced two suicides from former teammates in the last year… and [he doesn't] want there to be a third." 
Not only has WCA given kids a platform to showcase their talent, but its facilities have prepared athletes such as the University of Oregon running back commit Seven McGee for competition at the next level. "The mentality here is built different," McGee said in an interview with Sports Stars TV. "Every day, I can wake up, get some work in, and come here and be a part of the Winner Circle family. It is definitely one of the best programs for high school and pro-athletes."
Currently, CIF is planning on having a five-game season beginning on the weekend of March 20th. Campbell, who planned on having another six-week season in March, postponed it to April 24th to comply with CIF rules, stating that student-athletes cannot compete in club sports while playing in their high school season. "We did this for the players to make sure that they were able to play and continue to do what they love," said Campbell. "It was never about competition with high school coaches or high school programs. We just wanted to put our players in positions to be successful."
About the Contributor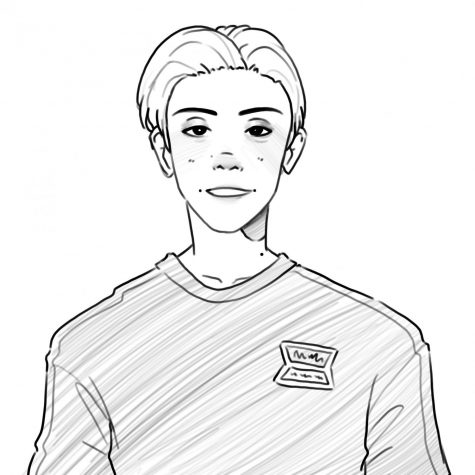 Jake Tabor, Spring Sports Editor
"Live with purpose. Expose your gift. Brighten your passion." - George Jeff