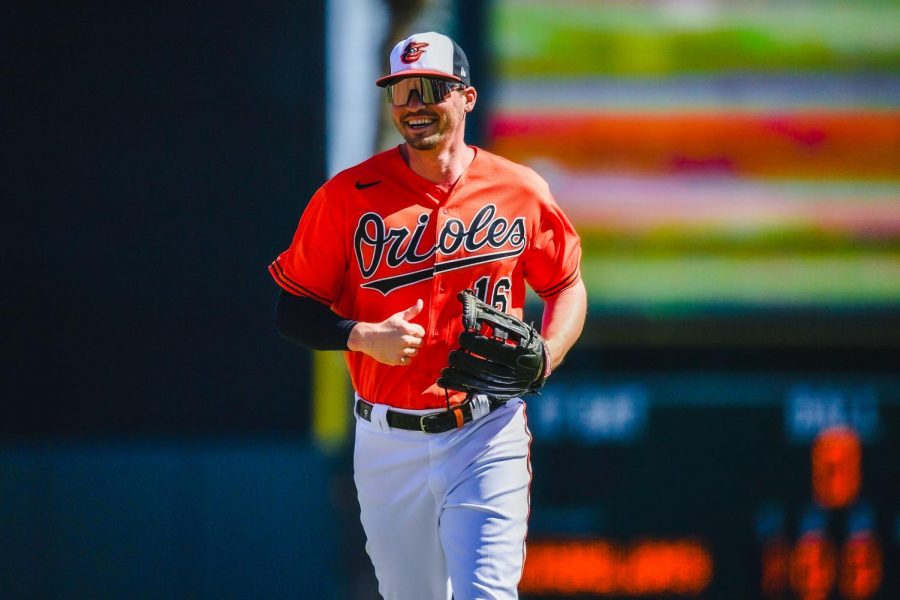 Photo Courtesy of Mark Brown via Getty Images. Photo retouch courtesy of Jake Tabor
A Battle Beyond the Batter's Box
How Trey Mancini's fight against colon cancer changed his outlook on baseball entirely
April 22, 2021
Opening Day 2021 — Boston Red Sox shortstop Xander Bogaerts reached first base on an error in the bottom of the second inning and immediately gave Baltimore Orioles' first baseman Trey Mancini a hug. April 1st was Mancini's first regular-season game since being diagnosed with colon cancer in March 2020. "It means everything in the world to me," said Mancini after the game. "We all play against each other 19 times a year in this division, but we all have very high respect for each other, and we wish the best for everybody playing the game."
His journey back to the MLB began at the start of Spring Training 2020. Mancini got his regular physical in front of the Baltimore training staff. However, a blood test revealed that his hemoglobin and hematic levels were extremely low. He received a colonoscopy and endoscopy that revealed a tumor in his colon.
He was familiar with the disease, as his dad is also a colon cancer survivor, but was surprised that he contracted it at age 27. "At the time, I only thought that it affected people ages 50 and older, and I know that it is extremely rare for people my age to get it."
Mancini underwent successful surgery to remove the tumor and would have to follow that up with six months of chemotherapy treatment – all amid a global pandemic. Mancini told the Today Show that "it was very difficult" to get treatment while Coronavirus was a major issue. "Nobody was able to go to my treatments with me throughout the entire thing," said Mancini. 
The battle with cancer took a burden on him mentally. "You're not thinking about baseball or anything like that," said Mancini. "You just want to be alive." He explained how previously that "the biggest problems in [his] life had all been baseball slumps." Luckily, he had a tremendous support system between his friends, family, and his teammates who would text him before their games every day. 
Mancini finished chemotherapy in November and was declared cancer-free. He returned to the Orioles for camp in the spring of 2021. When he finally stepped up to the plate for his first at-bat since 2019, he received a standing ovation from the fans in the stadium. "I was thinking 'don't cry' the whole time. I was really emotional."
Despite being cancer-free, Mancini's relationship with the disease is not over as he looks to make people more aware of the disease and create increased efforts to catch it early. "I am extremely fortunate to be a Major League Baseball player and have the medical care I do… I really do feel like I have a lot of work to do as far as spreading awareness and getting tests into the hands of people that might not be as fortunate as myself."
Just one year later, Mancini reclaimed his role as the starting first-baseman of the Baltimore Orioles. He looks forward to putting together a strong season while now even more grateful for every chance he gets to step up to the home plate.
About the Writer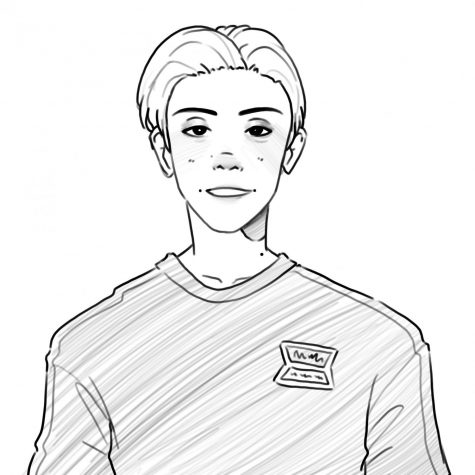 Jake Tabor, Spring Sports Editor
"Live with purpose. Expose your gift. Brighten your passion." - George Jeff