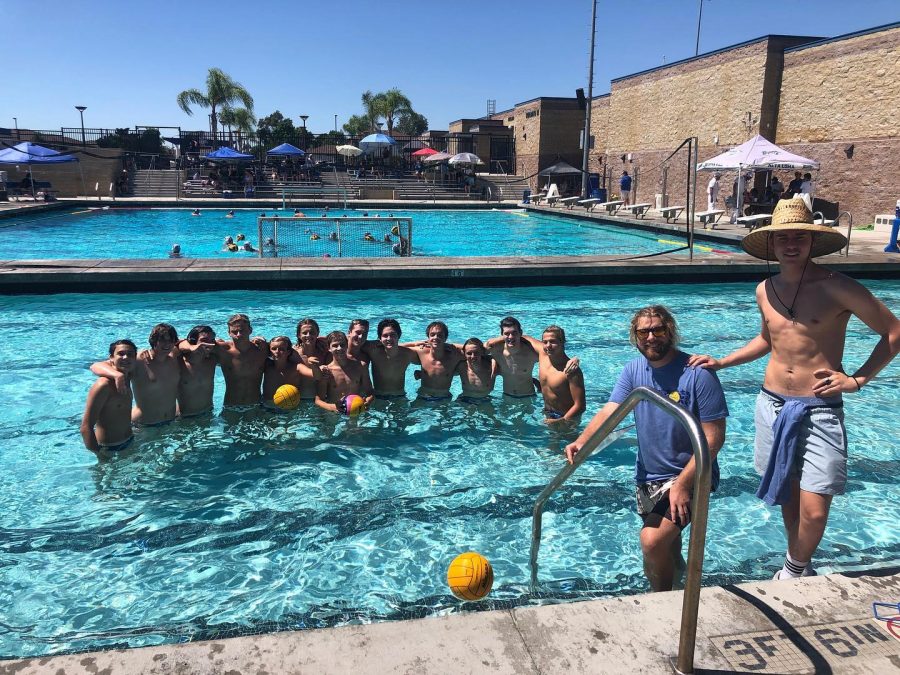 Photo courtesy of SDA Water Polo (Instagram @sda_h2opolo)
Boys Water Polo Hopeful for Season Following Slew of Victories
Varsity members share future hopes after decisive win over Santa Fe Christian
September 20, 2021
Rebounding back from a difficult season last year, San Dieguito Academy Boys Water Polo has kicked off its season in a grand fashion. Led by team captains Chase McGarity, Finn Rector, and Duke Grady, the team has won the majority of their games so far.
The Mustangs have defeated several well-known high schools, notably Helix, San Marcos, and La Costa Canyon, in pursuit of their 9-4 record. They have also participated in two tournaments, the RB Varsity Invite in late August and the Thrills-In-The-Hills tournament last week, and posted strong performances in both. 
The team's most recent victory came Thursday night, where they handily defeated Santa Fe Christian 31-5 at home. The match marked their ninth win and was a big milestone for many of the team members. Remarkably, every member on the varsity squad except the goalies scored at least one point, showing a strong team effort and boosting morale. In regards to the match, senior Skyler Crook said, "The game went really well. Our team has really good synergy this year, and the game demonstrated that." He added that the win, "gave us lots of confidence for the rest of the season." The win came on the heels of several other dominant performances from the Mustangs in the pool recently, including a commanding 19-3 win over West Hills on September 7th and two hard-fought wins during the Thrills-In-The-Hills tournament on September 11th.
Team co-captain Finn Rector also credited the team's strong bond with their recent success. "I would attribute the team's success to our general mentality," said Rector. "We really came together this year, and under the team captains, we formed a cohesive group."
According to him, though, it's not an atmosphere that has always been there. Rather, it developed following the team's lackluster previous season. "Last year, it was like there were many different groups that played together," Rector stated. "This year, we have started playing really well together as a team."
It's always great to see an SDA team experiencing such success early on, especially in a sport as demanding and competitive as water polo. We wish Mustangs Water Polo the best, and we're excited to see how the rest of their season plays out.
Leave a Comment
About the Contributor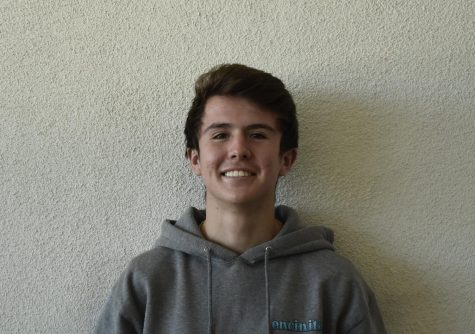 Evan Ballow, Opinions/Sports Editor