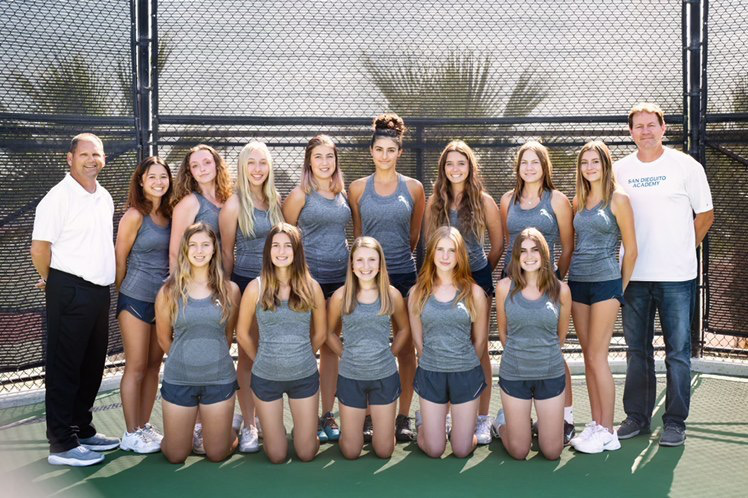 Photo courtesy of SDA Girls Tennis
Mustangs look to complete another successful season
Last year, they put up three banners. What can they do now?
October 18, 2021
SDA Girls tennis is always known for being at the top of the competition; they have been a consistently solid team for many years now. SDA has brought home several banners over just the last few years, and we have had many leading seniors and students come through our program, each giving it their best effort to keep the tradition of winning here at SDA alive. With Coach Tomasi being the Varsity coach at San Dieguito Academy for over 23 years now, he has been honored in many different ways, including being selected as Southern California Girls Tennis Coach of The Year three times in 2005, 2017 and 2018. Girls tennis put up many banners in 2018 and 2019, becoming League Champions in Doubles, CIF Open Division Finalists and Avocado East League Champions. They also went undefeated (10-0) in the 2018 season.
SDA Senior Alara Ergene talked a little bit about how last season was, and how this season is going. She said, "It went really well and I played doubles last year. I didn't have a solid partner and was mixed around with a ton of people, but still had a really good time and made a lot of new connections and friends." Ergene is hurt right now with a lingering concussion, but is hoping to be back as soon as possible and possibly play before the season ends. The Mustangs are in playoffs right now, and following recent success, they're hoping to keep the streak going by putting up another banner. The team knows how important it is to have a strong connection with each other, and their communication has to be top tier. Ergene agrees that this is what has led them to success over the years. She hopes that even after she leaves, SDA continues the tradition of not only being a winning team, but also a friendly and meaningful one that the girls will remember for a lifetime. 
Leave a Comment
About the Contributor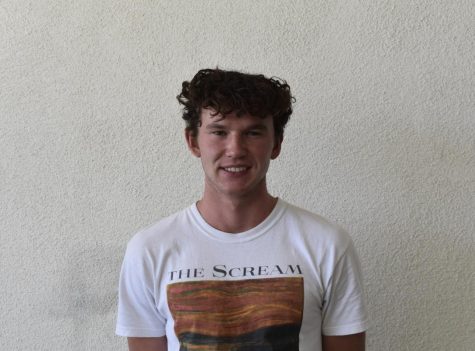 Owen Isachsen, Staff Writer