Photo Courtesy of Wikimedia Commons
Sexual Assault in the NFL
Recent sexual assault cases in the NFL have spurred debate. Two players, Deshaun Watson and Matt Araiza both received allegations around the same time, but the NFL handled the situations very differently.
November 2, 2022
Summary
Recent sexual assault cases in the NFL have spurred debate. Two players, Deshaun Watson and Matt Araiza both received allegations around the same time, but the NFL handled the situations very differently.
Deshaun Watson and Matt Araiza are two names that anyone following the NFL are quite familiar with. Watson and Araiza are both NFL players under intense scrutiny regarding sexual assault cases. Watson recently was accused of a 26th allegation regarding sexual assault and harassment of multiple massage therapists, with the first allegation coming to light on Mar. 16, 2020. Watson had seen 66 massage therapists over a 17 month period according to the Cleveland Browns, while Araiza was affiliated and accused of gang activity at an off campus SDSU party in October of 2021 which led to the the rape of a minor.
When the first allegation of Deshaun's misconduct came out on Mar. 16, Deshaun responded via social media, stating that it was the result of "a publicity-seeking plaintiffs lawyer". The next day, a second allegation surfaced, also coming from a massage therapist. By Mar. 19, 12 lawsuits had been filed and 22 women had come to the office of lawyer Tony Buzbee claiming they had been harassed or assaulted by Watson. Watson's lawyers later stated that there was "some sexual activity" with the massage therapists but that it was always "consensual"1. With the start of the upcoming NFL season, the Houston Texans placed Watson on their roster, but he didn't play any games due to these allegations. Even without playing, Watson still earned 10.5 million dollars across the season.
On Mar. 11, 2021 a Houston grand jury refused to indict Watson, stating that there was not enough evidence to charge Watson with any crimes regarding his recent misconduct. With Texas grand juries being closed to the public, there is no way of knowing the evidence that was presented for and against Watson. Eight days later on Mar. 19 2021, the Cleveland Browns announced a trade for Watson. With the start of his new contract with the Browns, Watson is guaranteed 230 million dollars, the highest in the league, earning an average of 46 million dollars per year.
With all of this coming before the start of the 2022 NFL season, the NFL was yet to deal any repercussions to Watsons actions. The recent hire of the NFL's new disciplinary officer Sue L. Robinson, a former United States District Judge, faced the case, which was her first large NFL case of her career. Robinson ruled on a six game suspension with no additional fine. Robinson stated that "'Mr. Watson [had] violated the [NFL] Policy'" and she had "'compared to the relevant precedent'" in order to establish her ruling. The decision was met with outrage, and ultimately, the NFL commissioner Robert Goodell decided to appeal the decision.
The NFL and Goodell did win their appeal, and they reached a decision with the NFLPA (NFL Players Association) on an 11 game suspension and a 5 million dollar fine. Nevertheless, many still don't see this as a sufficient punishment for Watsons actions, especially in comparison to other recent suspensions. In the 2022 season, one of the NFLs star wide receivers, Deandre Hopkins, was suspended for six games for less than .01% of Ostarine (PED) in his bloodstream. This isn't to say that the NFL didn't have the jurisdiction to suspend Hopkins, but in comparison to Watsons case, it seems that Watson didn't receive much more of a punishment than Hopkins, even with his 26 allegations of sexual misconduct.
On Aug. 25, 2022, a civil lawsuit was filed against Matt Araiza. The lawsuit, filed in a San Diego county court accused Araiza and others of raping a high school senior. Less than 48 hours later, Araiza was released from the Buffalo Bills organization. In contrast to the Deshaun Watson situation, this was a quick and significant punishment from the NFL. Even with Araiza having been a free agent for almost two months now, no teams have shown any interest in picking up Araiza, while Deshaun had multiple offers during the allegations.
Overall, these two cases were handled in polar opposite ways. Most NFL fans were more supportive of how the NFL handled Araiza's case.; letting him handle the situation on his own and proving his innocence in such a prominent case, rather than allowing the player to remain in the league even with dozens of allegations of sexual assault surrounding his name.
1: Press, Associated. "Sexual Assault Accusations against Texans Quarterback Deshaun Watson Highlight Concerns amid #Metoo." KTLA, KTLA, 8 Aug. 2021, https://ktla.com/sports/sexual-accusations-against-texans-qb-deshaun-watson-highlight-concerns-amid-metoo/.
View Comments(1)
About the Contributor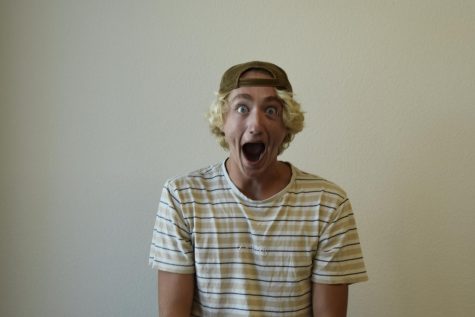 Olin Neale, Staff Writer