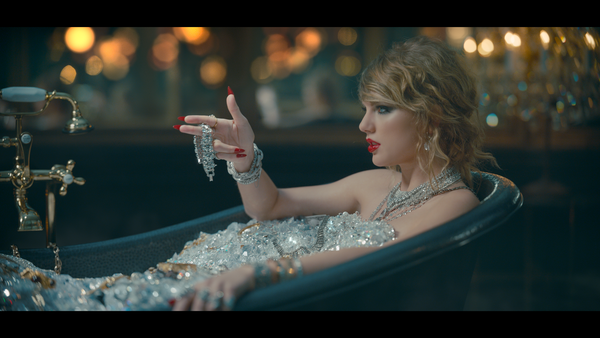 Taylor Swift Website
Queen Snake
September 18, 2017
Taylor Swift is back with an edgy new persona that she is flaunting with grace. When talking about the new Taylor Swift, you need to focus on three aspects of her new career: the 'reputation', the new sound, and the behaviors she has exhibited so far. Let's analyze all three of these things.
Reputation: In previous years, Swift has taken on the persona of a 'good' or 'innocent' girl. She appeared to have always played the victim, and has never been the one to victimize others. With her new album coming out she has shown that now, she is going to be the one dishing out tea. I love it.
The sound: Ever since she started releasing music, her sound has been gradually changing. But, this difference with her newest music is most dramatic. Before, she was writing cute, dainty love songs, powerful break up anthems, or even songs about having fun with your friends. Her new sound is electric, zesty and downright sexual. The melody, the heavy voice, and the lyrics help prove my point. Taylor is the new Mrs-Steal-Yo'-Man. Edit: Listen to the new music, they are straight up bops.
Behavior: Okay, so Taylor Swift is a snake, obviously. We know that. But before this album, she kept that side of her well hidden, reserved for ex's (refer to: "Dear John" about: John Mayer & his dig back at Swift, "Paper Doll"). Now she is going full frontal with her dark side, a transition to go down in the history books. She is ready to throw down with whoever crosses her path. She went from tween idol to young adult sex icon with just one song, "…Are you ready for it?" Iconic.
Moreover, everyone who is giving T-Swizz a hard time for her transition, "you'll all get yours."