Prom Preview
The countdown has begun. This year's prom is being held at the Catamaran Resort in Mission Beach on Saturday, May 16. The venue, right along the bay, was chosen during a day trip taken by junior directors Maddie Campbell, Rebecca Lim, Zac Sippel, and ASB advisor Rod Keillor.
This was Sippel's favorite part about prom planning. "We drove around and saw about four different places, but we had used Catamaran Resort before, and so we liked it," said Sippel.
"I really like the location of the resort because students will have a beautiful view of Mission Bay lit up at night," Campbell added.
Despite the excitement, prom is also hard to plan at times. "Planning prom is very exciting and a little stressful because I want to make sure everyone has a perfect night," said Campbell.
"Usually [prom] takes most of the second semester and some of first semester to plan, depending on how early you start. You have to spend a good semester working on it because you have to decide where it's going to be at, what activities and the DJ you want," Sippel said.
ASB has been working to incorporate the student body into prom preferences. "We have a 'do not play list' for music that we put out in the ASB room so people can write down the music they don't want to hear so we can please everyone," Sippel said.
He added, "We check with the ASB class about the games and themes because they are a portion of the student body so we can get feedback from them and see what they think."
Prom is on May 16h, from 8 until 11:30 p.m. "This year we're having a DJ and a game room with a 13 ½ ft. foosball table which fits 12 people and lights up, a ping pong table that also lights up, and a love tester. We also have a photo booth, two caricature artists, the back patio/ grassy area (open until 9:30), and the balcony."
About the Contributor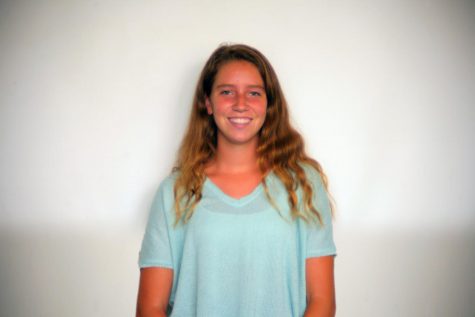 Sarah LaVake, Staff Writer
Heyyy I'm Sarah and I spend my free time hanging out with my friends and running!! #BHRH