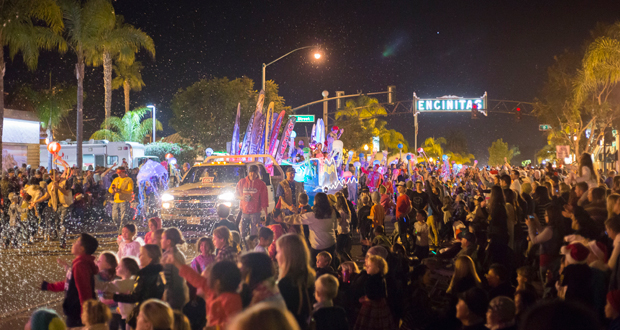 Courtesy of the City of Encinitas
On the move: Encinitas Holiday Parade 2021
The holiday parade returns to the streets of Encinitas
December 20, 2021
On Dec. 4, 2021, Encinitas kicked off the 2021 holiday season with the annual holiday parade. Traditionally, groups of participants travel along Coast Highway 101 in floats, cars, marching bands, or even by foot. Spectators from the town come to watch and spread holiday cheer.
Due to the COVID-19 pandemic, the in-person parade was canceled last year. This year was also a close call as city council members voted to reverse their previous decision to cancel the parade for yet another year on Dec. 1, 2021.  Amidst all the confusion and craziness the pandemic has brought about, Councilman Tony Kranz declared that "One thing we could really use right now is a very normal tradition in our city." Upon hearing this news, the town of Encinitas rejoiced as they welcomed back the parade for the 62nd year. 
The panel of parade judges judge the participating floats to win prizes in the categories of creativity, spirit, performance, music, lights, and overall impression to initiate competition and excitement. Nearly 100 entries entered the parade contest. Participants worked together to creatively demonstrate this year's theme of "Encinitas on the Move".
Nick Buck, the city's special event and project supervisor, shares that this theme was chosen based off of "how much the city has accomplished and how much is going on in Encinitas in terms of mobility and just enjoying these ways of getting around". Buck additionally shared that the main reason this theme was chosen is because of the opening of the Encinitas Coastal Rail trail. The Rail Trail promotes Encinitas active lifestyle as it "opened peoples' eyes to just how enjoyable it is to cover ground and get across town on a bike, on skates, on skateboards, on scooters, whatever it is". 
Encinitas is extremely grateful to be able to resume its festive tradition and reunite the community in the spirit of the holiday season.
Leave a Comment
About the Contributors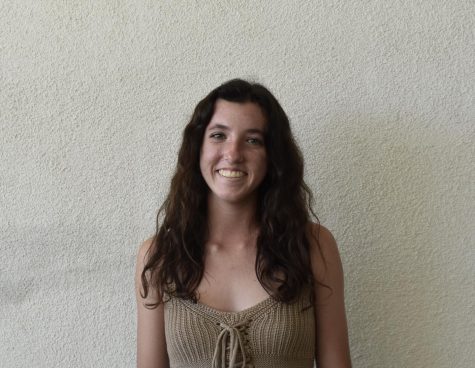 Brooke Stealey, Staff Writer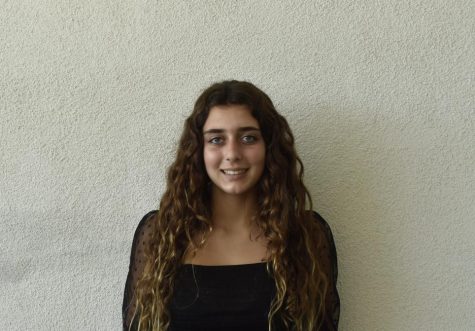 Bella Stearman, Staff Writer