Theatre for a Cause
The San Dieguito Academy Theatre Department put on an emotional and heart-wrenching performance of "Tell Me That You Love Me Junie Moon" as part of the third SDA's third annual Theatre for a Cause event.
All the proceeds from the play are being donated to the charitable organization HelpHopeLive, benefiting SDA junior Spencer Fox.
The play follows three patients with severe medical conditions after their release from a hospital.  Warren (sophomore Ben Ellerbrock) is a paraplegic, Junie (junior Madeleine Karydes) is a severe burn victim, and Arthur (sophomore Caleb Gibson) suffers from epilepsy.  At Warren's suggestion the trio decides to move in together and form a makeshift family.
All the actors give emotional performances, but the play is best when Ellerbrock is on stage.  He brought a certain charm and charisma to his role that made the audience identify with his character and feel for his struggles throughout the play.
All the actors handled their role with the utmost sensitivity, given the subject matter, and the cast and crew's dedication to the play was evident in every scene.
SDA Theatre has put on some fabulous productions in the past, but none more serious or emotional than this.  There were plenty of places where the play could have gone wrong, but everyone involved came together to create an extraordinary performance worthy of the cause they supported.
About the Writer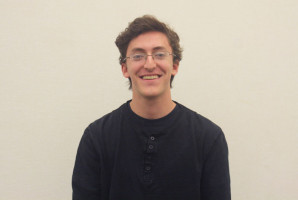 Joseph Swit, Staff Writer
I'm Joseph Swit. This is my 3rd year writing for The Mustang.  I mostly write movie reviews so if you've seen a bad movie, chances are I've complained...