Legally Blonde Review
From the opening of the curtain, "Legally Blonde" thoroughly engaged and entertained me.  SDA theatre's annual musical hit the mark.  The musical, based on the novel and film of the same name, follows Elle Woods (senior Brigitte Williamson), a sorority president trying to make it at Harvard Law School to win back  her ex-boyfriend.
Once at Harvard, Elle is thrust in the midst of complicated legal classes but manages to land a prestigious internship with renowned Professor Callahan (senior Benjy Mailings).  Along the way she befriends young lawyer Emmett Forest (senior Justin Santana).
Williamson and Santana in particular possessed a remarkable chemistry on stage together, allowing the scenes to progress effortlessly.  Mailings also took a brilliant turn as the intimidating and arrogant Callahan bringing a powerful stage presence that captured everyone's attention.
Overall, the blocking of all the actors was superb and their timing was precise, making for some great slapstick humor and plenty of laughs throughout.
With almost every scene involving highly choreographed and lengthy singing numbers, there was plenty that could have gone wrong.  However, most of the actors turned in exceptional vocal performances; foremost among them was Williamson who consistently nailed all of her solos.  In addition, the pit orchestra led by Music Department head Jeremy Wuertz greatly added to the onstage action.
"Legally Blonde" was upbeat and fast paced throughout – overall, a truly enjoyable experience.  Time flew by; the play may have been over two hours in length (including intermission) but each scene was more engrossing and attention grabbing than the last.  The entire cast delivered their best performances.  It was refreshing to see such a wide variety of talent onstage.
"Legally Blonde" the musical may be returning to the professional stage in Vienna later this year, but you did not have to go that far to find some truly exceptional theatre, because as this year's musical showed, the theatre program possesses some incredible talent worthy of recognition.
About the Writer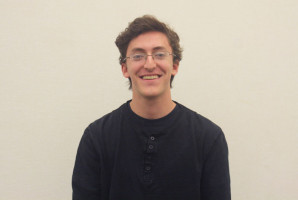 Joseph Swit, Staff Writer
I'm Joseph Swit. This is my 3rd year writing for The Mustang.  I mostly write movie reviews so if you've seen a bad movie, chances are I've complained...