Once a Stone, Always a Stone: Remembering Charlie Watts
The world says goodbye to one of the most influential drummers of all time
August 26, 2021
The Rolling Stones' Charlie Watts, longtime member and drummer of almost 60 years, passed away Tuesday, Aug. 24 at 80 years old. The news shocked the music community, as Watts had been the sole drummer of the band since its official inception in 1963. He is the first member to pass away since 1969, when bandleader and founder Brian Jones allegedly drowned in his swimming pool.
Watts had grown up in the northwest suburbs of London, and found an interest in drumming at the age of 13. He transformed the head of a banjo into a drum after hearing Chico Hamilton play alongside jazz musician Gerry Mulligan. When Watts turned 14 years old, his parents gifted him a drum set, which allowed him to practice the instrument into his early college years.
It wasn't until 1962 when Watts met future Rolling Stones' founder Brian Jones through blues clubs around his area. Watts agreed to join the band in 1963, and the classic lineup was born: Mick Jagger on vocals, Keith Richards on rhythm guitar, Brian Jones on lead guitar, Bill Wyman on bass guitar, Ian Stewart on keyboard, and Charlie Watts on drums. Stewart would later leave the band to fill the shoes as the road manager, and the remaining five became what is now known to the world as The Rolling Stones.
The early influences of jazz musicians on Watts was evident in his swing-style of playing throughout his entire career. Watts mixed drumming styles of rhythm and blues with jazz, which is present on songs like the 1965 track "(I Can't Get No) Satisfaction".
Jagger and Richards introduced Watts to the world of rock and roll, which he never took a particular interest in. He was often seen playing gigs dressed in pressed suits with a bored expression on his face, which greatly contrasted the eccentric style and personality of frontman Mick Jagger. Regardless of his seemingly disinterested persona, Watts stuck with the band for 58 years, over the course of 30 studio albums and more than 2,000 concerts.
Despite not being a flashy and destructive drummer like The Who's Keith Moon or Led Zeppelin's John Bonham, Watts had defining characteristics that made him a distinctive drummer and gave every Rolling Stones song a signature sound. He was reliable and constant with his drumming, which allowed Jagger and Richards to perform flamboyantly at the front of the stage. Alongside bassist Bill Wyman, the two were able to create one of the most steady and overlooked rhythm sections of rock history.
During the mid 1980s, Watts suffered from alcoholism and heavy drug use. In Keith Richards' autobiography, Life, he recalled a time in 1984 when Jagger phoned Watts at five in the morning and asked him, "where's my drummer?" Around 20 minutes passed, and then Watts barged into Jagger's room and approached him, dressed nicely in a suit and tie. Watts allegedly said to Jagger, "never call me your drummer again,"  and punched him across the face. After this, a new side of Watts was seen in comparison to the calm and collected version of him presented to the media. In the future, however, Watts would express regret for his actions and attribute them as a result of his alcoholism.
Aside from the fame of The Rolling Stones, Watts kept a relatively reserved private life. As a former college art student, he continued to draw throughout his life, even sketching every bed he slept on during a tour in the 1960s. He married his wife Shirley in 1964 and remained with her until his death. 
While the news came as a shock on Tuesday, fellow musicians and bandmates were quick to share their most beloved memories from their times with Watts. Musician Paul McCartney posted a video to his Instagram commemorating the drummer- "Charlie was a rock. A fantastic drummer, steady as a rock." Fellow bandmates Jagger, Richards, and Ronnie Wood, also posted photos to their social media in tribute of their bandmate.
While the near future of The Rolling Stones is unknown, the world will remember Charlie Watts as a pioneer of the band who inspired those close and far to him.
About the Writer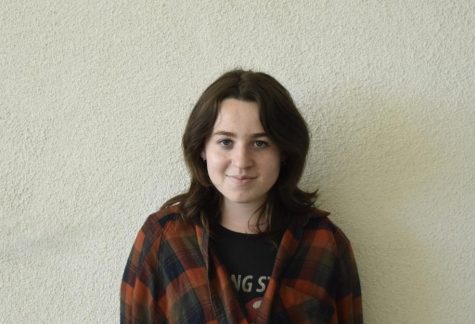 Ava DeLuca, Managing/Arts Editor