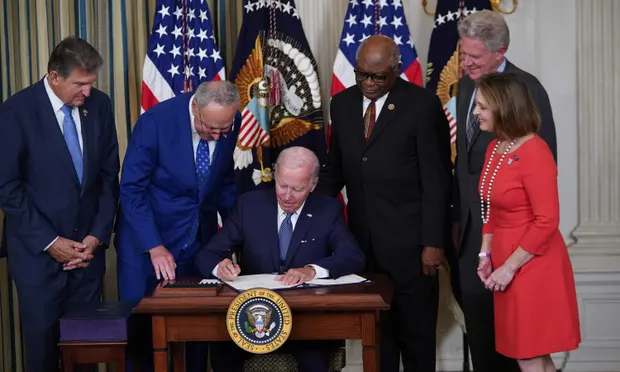 The Inflation Reduction Act
What do high schoolers know about recent health policy?
September 17, 2022
The Inflation Reduction act is a piece of legislation that empowers Medicare officials and lowers prescription drug prices. Its provisions "appear to be the most substantial changes to health policy since the passage of Obamacare in 2010," according to Sheryl Gay Stolberg and Rebecca Robins of the New York times. Yet, only 10% of the SDA students surveyed have heard about the Inflation Reduction Act.
President Biden signed the new health care reform bill, called the Inflation Reduction Act, on August 16, 2022, one day before school started. According to the New York Times article, "Overlooked Provisions," the overall goal of this legislation is to reduce America's medical costs; the bill's provisions are designed to improve the quality of healthcare for "poor, working and middle class families." 
There are two main provisions in the Inflation Reduction Act. The first one sets a $2,000 limit on what senior citizens pay for prescription drugs every year. Right now, various drugs for diseases like multiple sclerosis and cancer exceed this limit. Under the Inflation Reduction Act, drug companies, private insurers and the federal government pay for the rest. According to a 2021 survey by the Kaiser Family Foundation, a non-profit, about 78% of U.S. adults 65 and older believe that prescription drug prices are currently "unreasonable." The $2,000 limit allows senior citizens to get a reasonable idea of what they will pay each year for medication, and clearly, there is demand for such a limit. Additionally, thanks to increased subsidies, the bill will also keep the cost of private insurance plans through Obamacare exchanges relatively constant through the next three years. Subsidies are cash grants or loans.
The Inflation Reduction Act also allows Medicare officials to negotiate with pharmaceutical companies. In fact, the Kaiser Family Foundation clarifies that the United States Secretary of the Department of Health and Human Services, (Xavier Becerra), is required to "negotiate prices for some top-selling drugs covered in Medicare." This is significant for two reasons. Primarily, those with Medicare will see their out of pocket costs for medicine and other health services drop; insulin is capped at $35 a month and adult vaccines for seniors and medicaders are free. Beyond that, the law sets a federal precedent for targeting pharmaceutical profit, with the goal of providing less expensive health care. Now, pharmaceutical companies have less control over the prices they set for life-saving drugs. 
Critics of the bill point out that with less economic incentive, companies might spend less money on producing quality drugs. However, the Congressional Budget Office estimates that the number of new drugs introduced to the market over the next 30 years will only drop around 1% in response to this law. 
This bill is a big deal. It's surprising that only eight out of the 80 students interviewed during homeroom knew about it. This legislation demands the attention of anyone who cares about how much and how soon they have to pay for an injury, suffering an illness, or struggling with mental health. Following healthcare policy in the United States is in everyone's interest. These statistics at SDA prompted further inquiry about what SDA students thought about healthcare in general.  Students from 16 different homerooms were asked: What is health care? The responses were interesting and varied. Here are just a few:
"It's when you're like sick or hurt and somebody fixes you up, probably for money."
"Too expensive."
"I have no idea…When they're not ok, to help people get to the doctor?"
"Where you either pay a company before or after you get injured or go to the hospital or the doctor's office."
"A way to live?"
"It was originally intended to… keep people alive, but considering the amount of debt it puts you in, it is more likely to put you in the grave."
"Something that should be accessible for everyone but it's not?"
"That's a tough question."
A lot of those interviewed responded with "I don't know," or just laughed. While the results only speak for a percentage of students at SDA, the lack of clarity on this subject suggests that students at SDA don't give healthcare policy a lot of attention. Perhaps this is because they aren't the ones paying for healthcare, or they aren't up to date on recent legislation in general. Whatever the reasons are as to why, it's clear that a lot of SDA students have only a surface level understanding of our country's healthcare system.
Leave a Comment
About the Contributor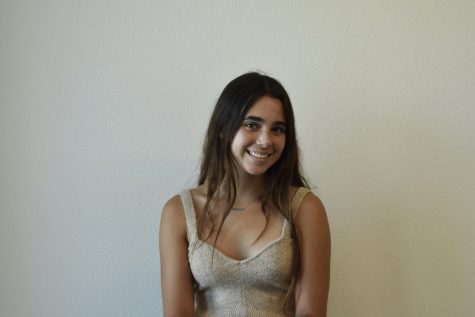 Ana Cabrera, Staff Writer