"The Hunger Games" Renaissance
The recent resurgence of "The Hunger Games" franchise
March 31, 2023
As the release of the new "The Hunger Games" movie "The Ballad of Songbirds and Snakes" looms near, there has been an unprecedented online spike in popularity for the previous films in the franchise. "The Hunger Games: The Ballad of Songbirds and Snakes," a prequel following the origin story of President Snow as he mentors a tribute in the 10th Hunger Games, is set to be released on November 17th, 2023. As fans excitedly await the newest movie, the four existing films have been made available for 31 days on Netflix, which has contributed to the recent spike in popularity of the series. 
"The Hunger Games" trilogy is a dystopia following Katniss Everdeen, as she has to play in the Hunger Games, where two tributes from each of the 12 districts of the nation, known as Panem, compete to be the last tribute standing. Meanwhile, citizens of the Capitol use the Games as entertainment and President Snow, the oppressive leader of the nation, masterminds the games as a way to keep rebellion at bay. Fans especially connect to Katniss, and her fellow District 12 tribute, Peeta Mellark, because of their inspirational deviance, as they both quickly become a symbol of resistance to the Capitol's regime. 
Though the first "The Hunger Games" movie was originally released over 10 years ago, with the sequels following shortly after, the series has recently been experiencing a resurgence online. With fans expressing their nostalgic love for the series, speculating about their favorite theories, or conveying their love for various character, "The Hunger Games" has been trending across social media platforms. Even Taylor Swift recently re-released her songs "Eyes Wide Open" and "Safe and Sound" that she made for the franchise so she would own the rights to them– fans believe she re-released them due to the series' recent uptick in popularity. 
Dystopian fiction as a genre has been incredibly popular recently because the underlying themes in these stories are pervasive in our everyday lives. Series like "The Hunger Games" are frightening to viewers because of the nature of the worlds in the stories, but they also inspire hope as the underlying messages are those of love and human connection. As fans look forward to the release of "The Hunger Games: Ballad of Songbirds and Snakes," the existing franchise allows people to revisit a classic from their childhood, as well connect to the world built inside of the films. 
Leave a Comment
About the Contributor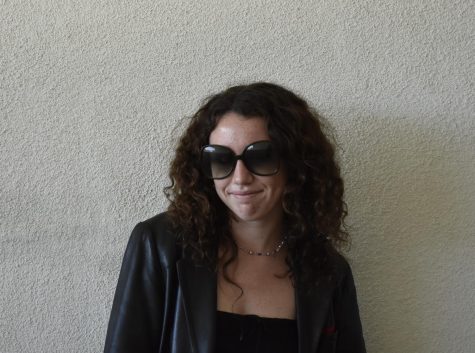 Caroline Wagner, Staff Writer
Don't let the bedbugs bite!