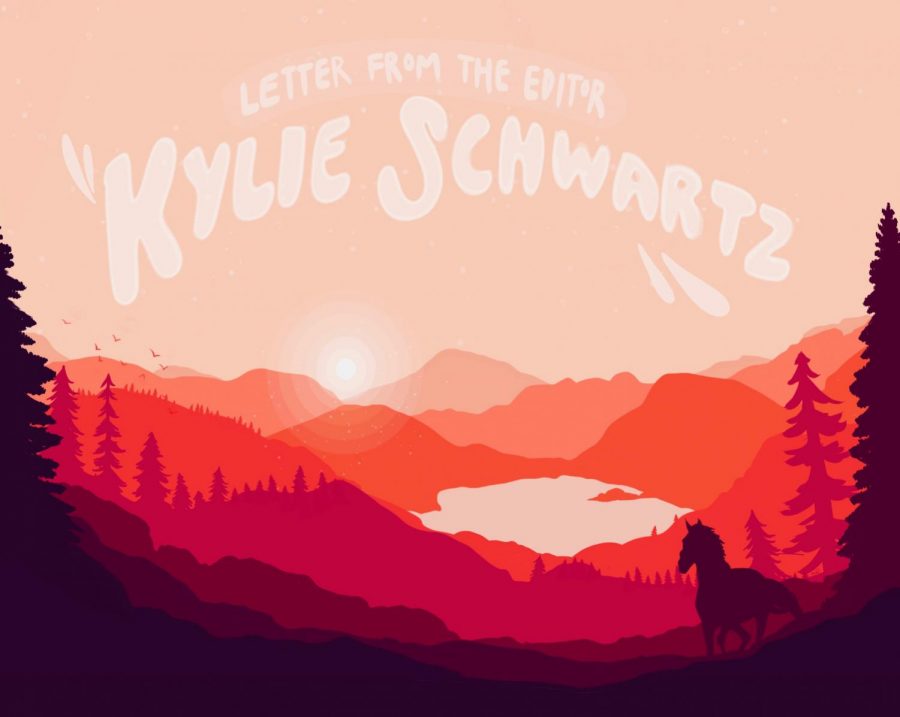 A letter from the editor
What are you thankful for?
November 19, 2020
The season of thankfulness is upon us! That's one way to define the month of November, right? Well, let's see… What am I thankful for? 
The first thing that comes to mind is having health insurance. I write this letter as I'm coming off the adrenaline high of having to drive my mother to the emergency room. It will be fine– it's nothing serious– but as I sit at the dining room table, stewing in my anxiety (for, thanks to my bud Covid, I'm not allowed to sit with her) I have to acknowledge the fact that my family is in a very special sect of American citizens. We have healthcare, so at least we didn't have to worry about how much this is going to cost us; that's at least one thing off the worry list.
I'm also thankful for the Free Application for Federal Student Aid. The FAFSA! What a beauty, that magical government form. Without it, I could kiss attending a four-year college goodbye, and would have to resign myself to moving to Valley Center and working as a ranch hand (but no worries, that's still my backup). 
I am thankful for my pets: my small Maltese named Casper, who my friends affectionately (or at least I hope affectionately) refer to as "rat dog," and for my four rabbits, whose little head-bumps, demanding more pets, fill me with indescribable happiness. 
I am thankful for my phone which, when paired with cellular service, allows me to receive messages from my mother every fifteen minutes or so. And I am thankful for the stupid movie that is apparently playing in the waiting room right now, lessening both of our anxieties. 
I am thankful for the subtle shift of fall. People say SoCal only has one season, and while they're mostly right, I can still feel the difference. There is a delicate bite in the air; it settles on my skin; the wind does not blow in warm and displace it. It's a gentler version of my cousin's house in Iowa when I was in fourth grade. 
I am thankful for my friends. We can't see each other every day, but we make up for it in a wildly entertaining, though hellish group chat. I'm grateful for their support, their jokes, their presence. 
I'm thankful for my family, who have graciously agreed that a traditional Thanksgiving isn't for them and will be fine just ordering sushi, making pescatarian me very happy. 
And I am thankful for private hospital rooms, which will allow me to pick up the phone and actually call my mom very soon.
Thankfulness has never been more important. It grounds us, gives us perspective, allows us to re-balance the scales. I don't even feel like I need to caution you on focusing "too much" on the good– we are human teenagers; focusing on just the good isn't exactly what we are known for. 
With that said, take this break to focus on the good things. Be nice to yourself, give your loved ones a hug, and stay in the present. 
I'll see you soon,
Kylie Schwartz