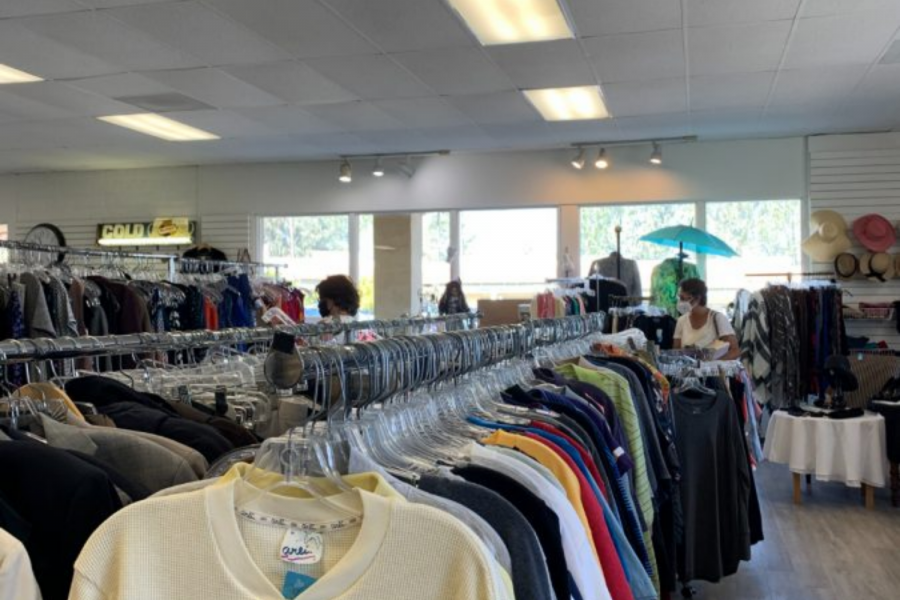 Six thrift stores to check out in Encinitas
Review of all the thrift stores in Encinitas
March 18, 2021
Thrifting is a great way to get unique and sustainable pieces to add to your closet, especially when you are on a budget. Encinitas has a bunch of really cool thrift stores that you can shop at, so hopefully, this guide will help you decide which ones are worth your time.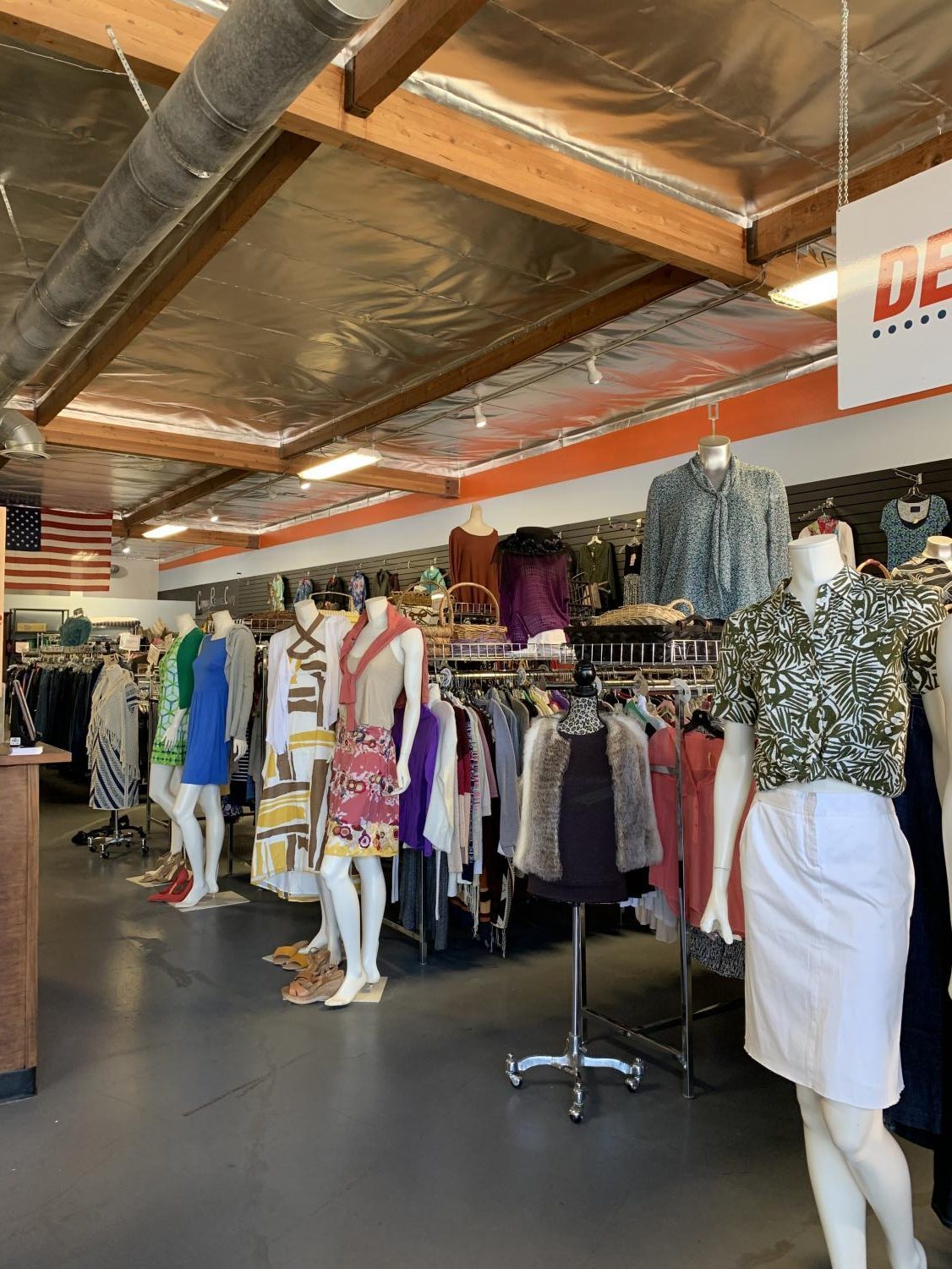 CRC Resale Store
They had an extensive selection of clothes and shoes and much more, including kitchenware, sports equipment, and books and movies. The prices were more expensive than the other non-profit thrift stores in the area, but they have a tag discount where a color-specific tag will be 25-75 % off. They had some nice items, but overall it was not the best thrift store.  This store is located in Village Park, right next to Sprouts. 
The Assistance League of Rancho San Dieguito
They have odd hours and are only open Monday, Wednesday, Friday. In addition, other people have said that the clothing is mainly geared towards older people. This store is near Trader Joe's in Village Park. 
Thrifty Threads
This is a for-profit thrift store, so the pieces are more expensive. Also, they only carry clothing and jewelry. The store has limited space, so not that many options. The clothing is mostly newer and on-trend pieces, including brands such as Free People, Brandy Melville, H&M, etc. They are located on the 101. 
Hospice of the North Coast
The best thrift store in Encinitas. They always have great sales and deals. They have a great selection of jewelry and a big selection of clothing that caters to many styles and colors. Also, the prices are super reasonable, and the money goes to a non-profit. 
Flashbacks Encinitas
They have super cool vintage pieces, but the prices are much more expensive, usually at or above the retail stores' prices. However, you can always find funky pieces, and they have a great location on the 101.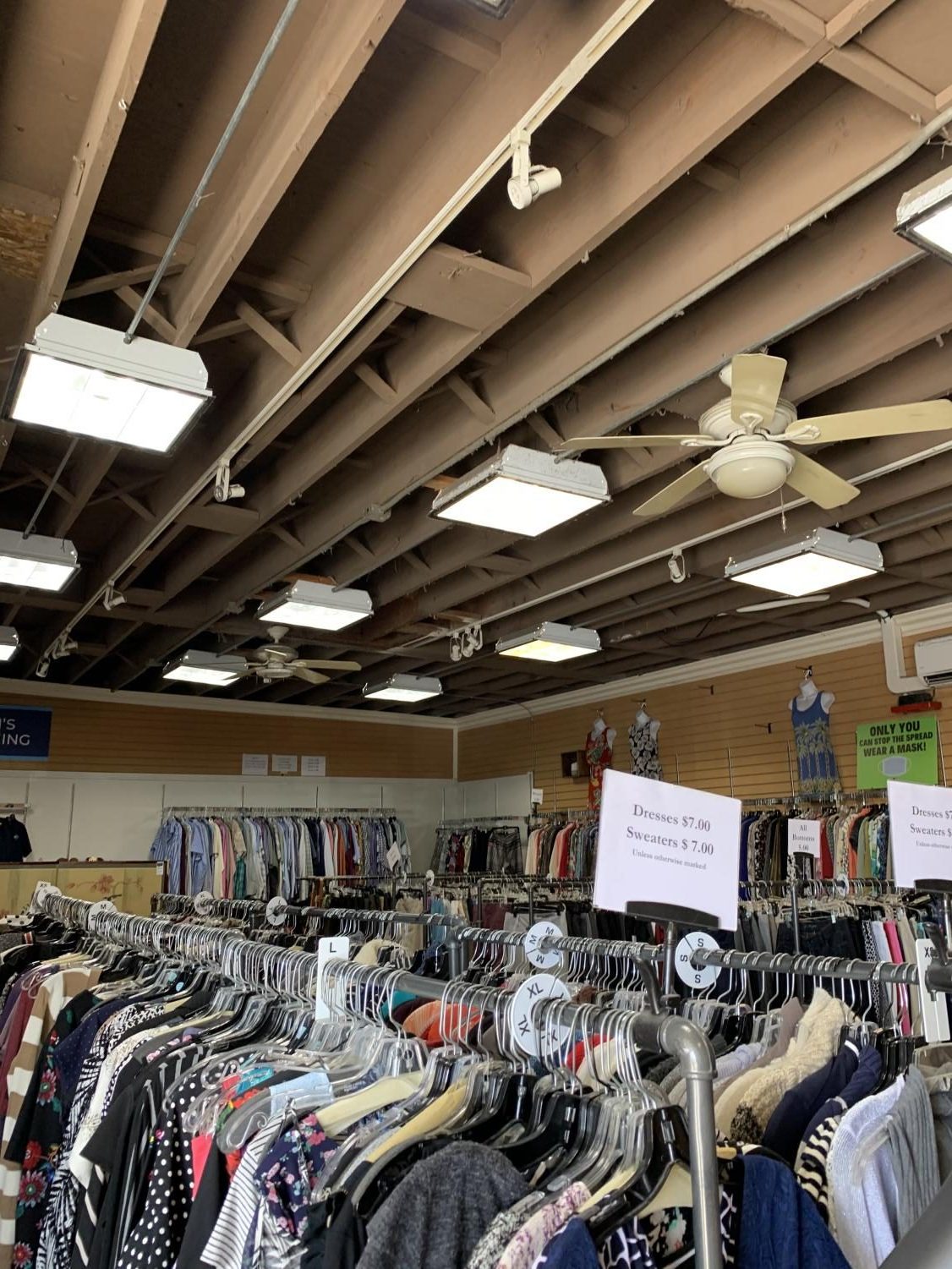 Rancho Coastal Humane Society
I really like this thrift store. The store is very big, so they have a huge selection not limited to only clothes. Another plus is that they had fixed prices for most things (ex. shirts for $5), and the prices were very reasonable. They had a special section for 'designer' items, but the prices were much higher. You can find this thrift store next to VGs Donuts in Cardiff. 
Please shop responsibly! Wear a mask, and don't forget to donate any old clothes you have so everyone can have a chance to thrift.