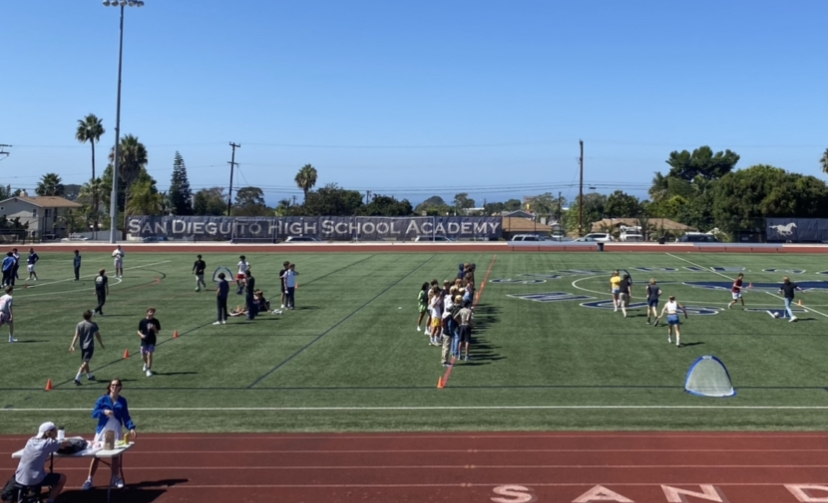 3v3 Soccer Tournament
SDA students and staff competed in the annual soccer tournament put on by ASB
September 24, 2021
San Dieguito Academy students took to the fields this week in the annual 3v3 soccer tournament. Taking place at lunch, the tournament spanned over the course of four days as the bracket played out. Each game consisted of two, 10-minute halves, where teams of three players competed to advance in the single-elimination bracket.
Among the competitors was junior Mia Evans, who has been playing soccer for 10 years and is also a member of the SDA girls soccer team. Evans sat by the sidelines with her Banana Slug teammates before their match against the Quackbacks on Wednesday. When asked about challenges faced during the short games, Evans said that the hardest part about the tournament had been "having to be good at working together as a team."
The Quackbacks went on to win the championship on Thursday to become the 2021 3v3 Soccer Tournament Champions.
Leave a Comment
About the Contributor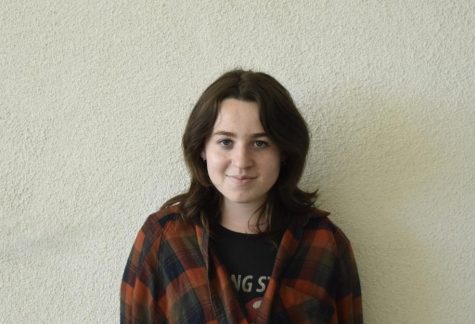 Ava Deluca, Managing/Arts Editor