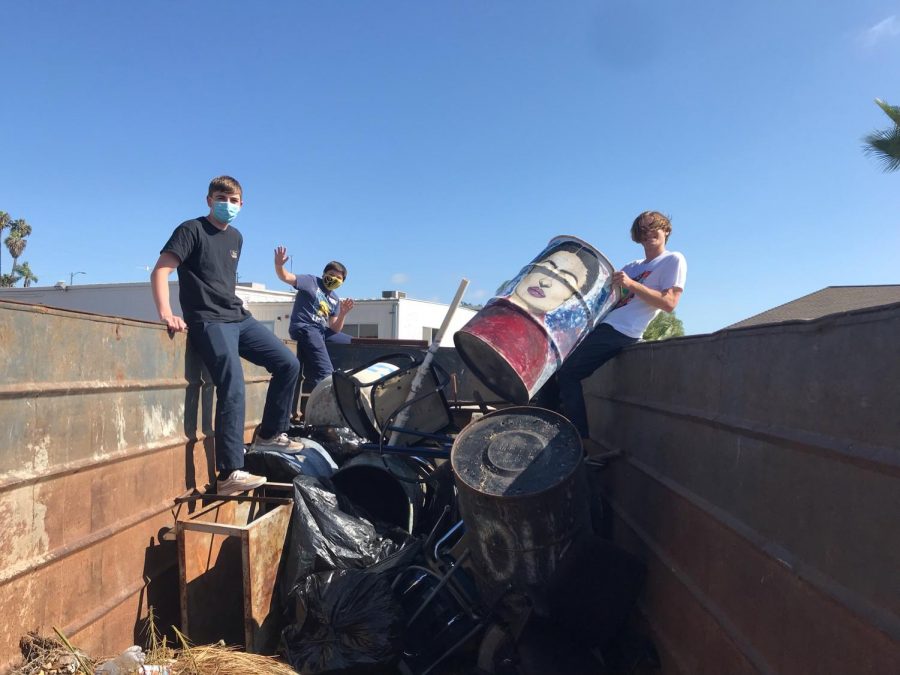 Opinion: Pretty Trashy
Interview of custodial staff on what happened with SDA's painted trash cans
September 13, 2021
"Kobe!" a student says, tossing their cardboard school pizza tray, indistinguishable by taste from the pizza itself, into SDA's beautifully painted trash cans. But like their dreams of being a basketball star, the metal trash cans at SDA are dead. So now after they miss their epic trickshot they have to walk over and put their trash in a boring blank plastic trash can. A modern tragedy.
So what happened? Plant Supervisor Jesus Medina has the answers we're looking for. "The money was there," he explains next to the dumpster that contains the last of the old trash cans. Medina explains that the district made the decision to buy 75 new trash cans for each school. And with 75 new pieces of equipment sitting around, they might as well use them. Besides, the old trash cans were hard to lift, left marks on the new buildings, and tended to rust out and break to leak garbage on the ground. 
Medina believes that the old cans meant something and that it's a shame they got replaced. 
For now, the school administration is not allowing students to paint the new trash cans but claims to be looking into letting art classes restore some of SDA's character to them in the future. Medina is hopeful that students will get the chance to paint them in the future.
To help preserve SDA's history, journalism rescued one of the trashcans and is refashioning it into a half trashcan to go against a wall, probably in Mrs. Jackson's art courtyard. So if you see Frida Kahlo chilling on campus, remember how we at SDA make the trashy fashionable and can't wait to do it again.
About the Contributor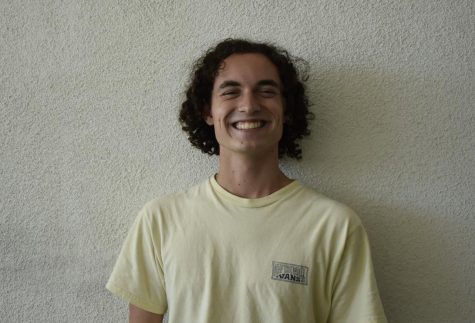 Max Vennemeyer, Today at SDA Editor/Staff Writer
The electronic keyboard from monsters vs aliens