Required Reading at School
Changes to required reading that would benefit every student
April 26, 2022
English class has the unique ability to make or break someone's love of reading. Sometimes, the books read in school are the only books a student will read for the year. Therefore, required reading needs to be engaging, relatable, and offer something a student may not have known or thought of. 
One way to make the books already required more interesting and accessible to students in class is the lessons planned around the books. While I did not enjoy "Catcher in the Rye" by J.D. Salinger, the book is still memorable to me because in the class we did lessons on the topic of mental health and its history in the United States and connected it back to the book. The lessons have stuck with me since because I learned something I would have otherwise been unaware of. The lessons also gave me a new perspective on the novel, as I thought more in depth about Holden's mental health struggles and how they were reflected in the way he acts.  
In contrast, when reading "Of Mice and Men" by John Steinbeck, we did not really have any background on the novel, its time period, or any of the heavy subjects that are dealt with in the book. Reading the book with some more background would have given me more insight into the book and possibly a different perspective. While at the time I did not really enjoy the book, this could be because I missed the deeper meaning when I did not have that extra background information. 
These lessons can also give students a preview of the book, which can help avoid any triggering content for students. Some of the books we read in school today have very heavy topics that if not dealt with correctly, can be extremely traumatic for students. Students that could potentially be triggered could get alternate assignments so they do not have to face that experience at school. 
Another way we can improve required reading in schools is to bring in a more diverse set of voices in the media. What we learn in schools are dominated by mostly cisgender, heterosexual white people, and any student who does not fit into those categories can struggle to feel seen. This will allow many more students to connect with the books they are reading. This will also allow students to hear a more diverse set of voices and expand their world beyond what they have already seen in the media. 
Schools being safe places for students begins with what we are taught. Changing the required reading and the way with which we interact with these books could help more students feel heard at school and give students unique perspectives. It could also give students a new interest and give them another reason to come to school.
Leave a Comment
About the Contributor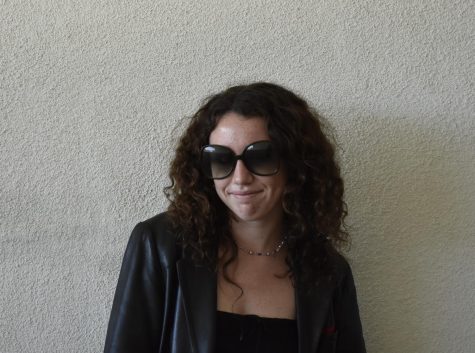 Caroline Wagner, Staff Writer
Don't let the bedbugs bite!