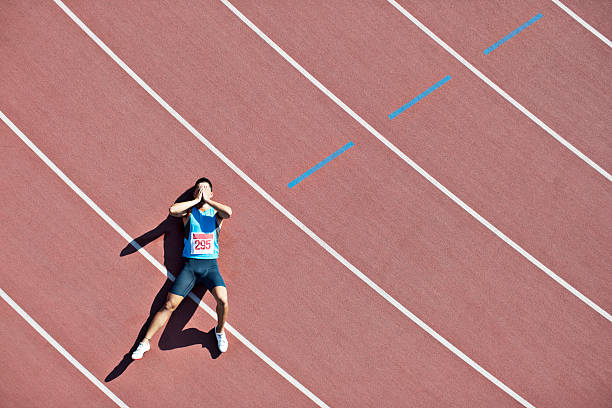 High school sports and mental health
What adults can do to address this issue in teens
December 6, 2022
High school sports. They boost serotonin and reduce cortisol. They create a sense of community and bonding. They teach teenagers life skills surrounding responsibility and perseverance. They're also a major source of stress. 
Currently, stress and other mental health issues are concerningly prevalent among adolescents. According to the National Federation of State High School Associations (NFHS), youth depression and anxiety levels are almost 32% in the US. Recent research illustrates that high school sports can exacerbate mental health struggles, despite the benefits of competitive physical activity.  
First, "[y]outh sports are no longer the neighborhood pickup games of American lore," as clarified by Audrey Young, a board-certified internal medicine physician in Seattle and a member of USA Climbing's medical committee. Now, "constant competition, year-round training and injuries can all contribute to anxiety and depression in athletes." Young explains that factors such as injuries, performance anxiety, and chronic stress all deteriorate a teenager's mental health. All of these "risk factors" pertain to high school sports competitions. Additionally, a survey of over 11,000 US children and adolescents found that "participation in individual sport compared to non-sport participation was associated with 16% higher anxious/depressed scores, 14% higher withdrawn/depressed scores, 12% higher social problems scores, and 14% higher attention problems scores." Based on factors like "performance expectations" and "social physique anxiety," individual sports make high schoolers especially susceptible to mental health issues. Clearly, high school sports have complex effects on mental health. The negatives must be addressed. 
Clinical experts and sports organizations are arguing for increased focus on team culture. A 2020 study published by the British Medical Journal (BMJ) states that sports coaches "have the potential to help shape team cultures that normalize, destigmatize and are supportive of mental health help-seeking." Providing athletes with a safe space to voice their mental health concerns is the first step toward supporting mental health in a competitive setting. If athletes see their sport as a place where they can get help, this reduces the likelihood that their sport will be the primary contributor to their mental struggles.
But coaches need support, too. Certain mental health issues must be addressed away from the field by clinical professionals, and coaches cannot bear this responsibility. The 2020 BMJ study affirms that, first and foremost, in a high school setting "[r]eferral should be made to a licensed practitioner who possesses appropriate competencies and qualifications to provide mental health services." Dr. Andrew Gillham, the Performance Psychology Specialist at Sanford Sports Science Institute, explains that coaches can categorize mental health symptoms on the immediacy of need, from "emergent threats," "mental health concerns," "applied performance concerns," to "banter." Gillham recommends that once coaches establish these tiers of mental health concerns, they should be able to communicate with "an allied team of professionals" for certified advice on how to appropriately address them. 
High schools should take both sides of the athlete-coach relationship into account when addressing their student's mental health. Hiring district-wide mental health counselors, requiring mental health training for the athletic department, and administering wellness checks to athletes are all solutions that conform with the expert insights detailed above. This is crucial to preserving the positive role that sports play in a high schooler's life. Further, coaches, parents, and athletes should realize that this issue is larger than a single athlete-coach relationship. This issue extends beyond just high school sports. Teenagers are in need of more mental health resources. Keeping sports stress minimal is one way to help.
Leave a Comment
About the Contributor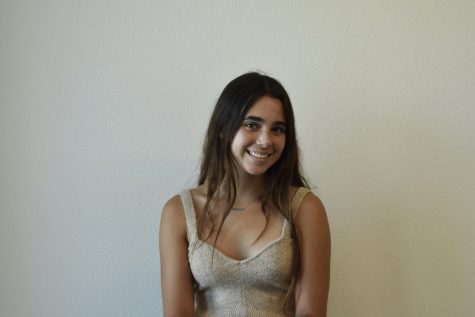 Ana Cabrera, Staff Writer