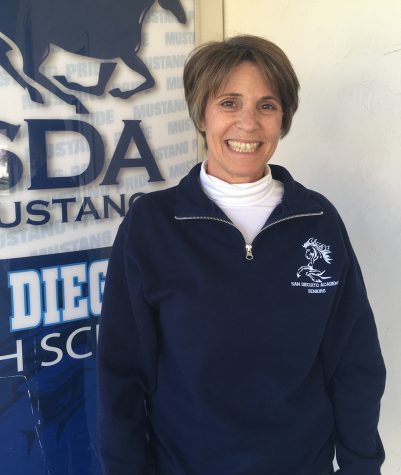 Story by Olivia Olander, News Editor
SDA Registrar Bridget Sabin was named Classified Employee of the Year for all of San Diego County this month. Sabin, who has been working in the district for 20 years, is the first classified employee in SDA's history to win the award at the county level. She was nominated by Assistant Principal Jeanne Jones, counselor Vicky DeJesus and principal secretary Lois Delanty, who wrote letters on her behalf. They were also among the co-workers who surprised and congratulated her with flowers when she won. Sabin said it was a surprise to win at all levels - school, district and ultimately county. "Each and...
March 24
Recent News Stories
View All »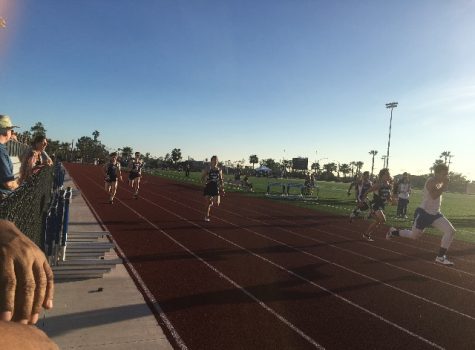 Story by Yarisette Sequeira, Business Manager
The SDA track team had a strong kick off the season during their first meet of the season against Orange Glen High School and La Jolla Country Day School,...
March 13 • No Comments
View All »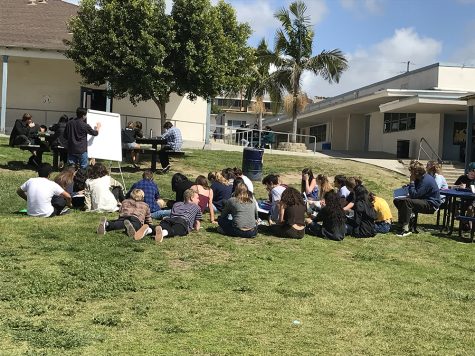 Students in teacher Ryan Cardenas' chemistry class learned about chemical equations outside today.
March 27
The Mustang
Check out the latest Mustang Print Edition!
Recent Sports Scores
Tuesday, March 21

Baseball

SDA 2 - Carlsbad 0

Saturday, March 18

Softball

SDA 18 - El Camino 1

Saturday, March 18

Softball

SDA 4 - Mission Hills 14

Friday, March 17

Softball

SDA 1 - West Hills 18

Tuesday, March 14

Baseball

SDA 1 - Torrey Pines 4

Tuesday, March 14

Boys Tennis

SDA 1 - Ranch Bernardo 17

Tuesday, March 14

Softball

SDA 0 - Patrick Henry 14

Tuesday, March 14

Boys Lacrosse

SDA 6 - Pacific Ridge 17

Monday, March 13

Girls Lacrosse

SDA 11 - Fallbrook 3

Saturday, March 11

Softball

SDA 0 - Point Loma 9
Links
Facebook The Mustang's Official Facebook Page!
Instagram The Mustang's Official Instagram!
Our Staff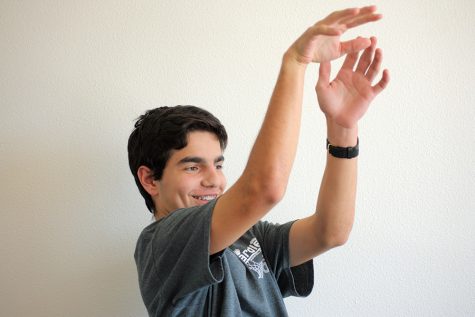 Daniel Chagnon
Staff Writer
Born baller from the mean streets of Encinitas. Hard work is my motto and a big smile is my logo, but don't get me wrong, I'm a force to be reckoned with, especially when it comes to enterprise journalism.